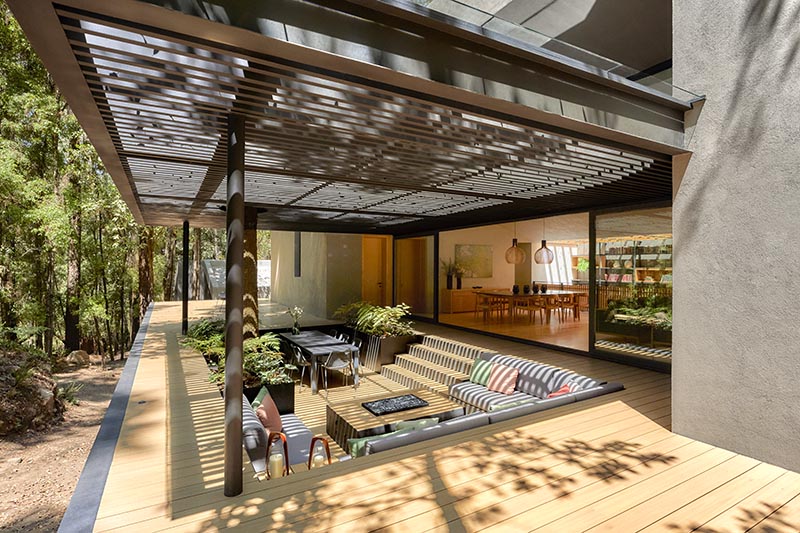 As share of the landscape assemble for a house in Valle de Bravo, Mexico, Weber Arquitectos created this outdoor sunken dialog pit and eating location.
Covered by a pergola, the dialog pit entails a U-fashioned lounge that wraps spherical the inside edge and appears out towards the eating location.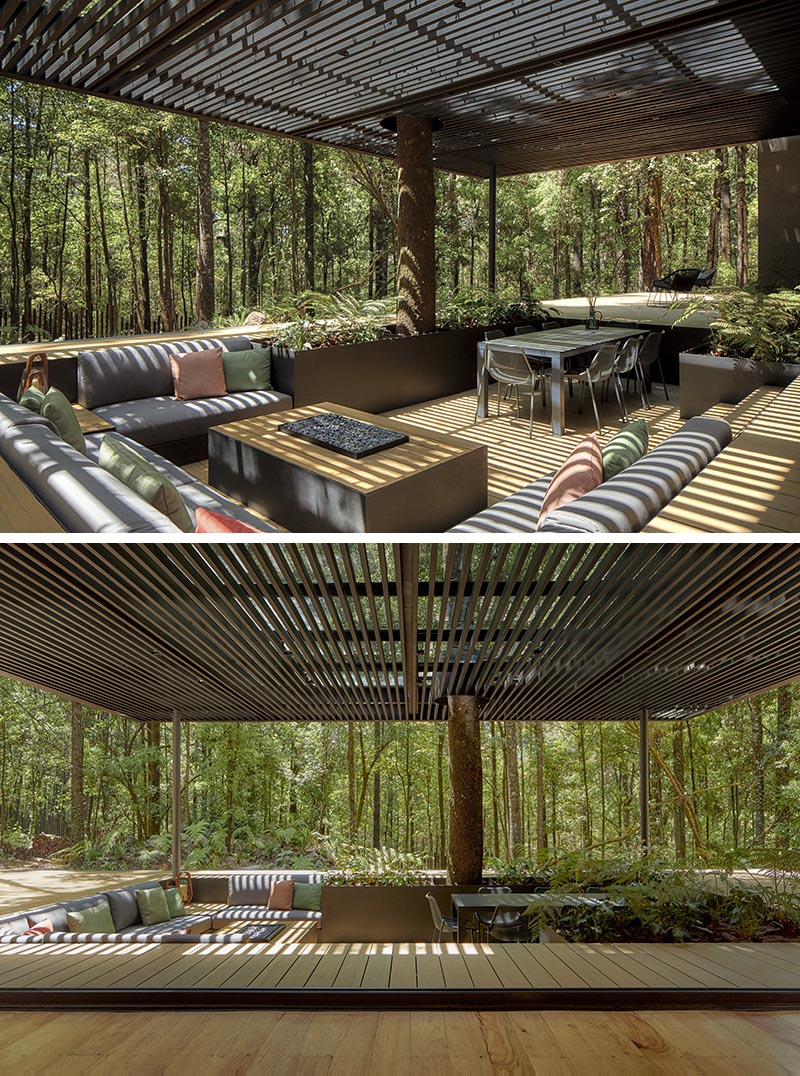 On a sunny day, the pergola casts striped shadows on the placement, whereas on cooler nights, a hearth table keeps things warm. Steel planters have been built into the assemble of the dialog pit, helping to create a lush green accent.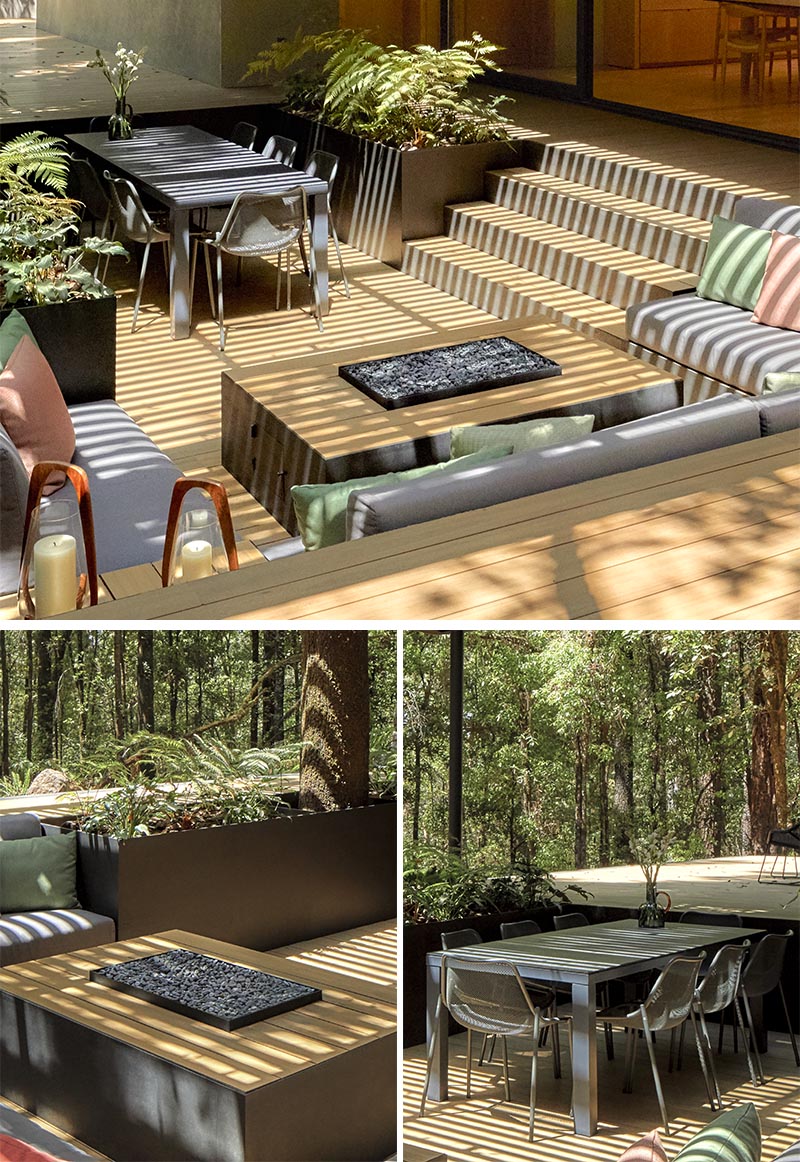 Photographer: Sergio López | Architect: Weber Arquitectos | Lead architect: Fernando Weber | Lead interior dressmaker: Anina Schulte-Trux |Venture administration (architecture): Enrique Hernández González | Venture administration (interior assemble): Paola Pérez Hadad | Constructing: Weber Arquitectos |Constructing Management: Gerardo Vázquez Cisneros | Believe team: Estefanía Romano, Fernanda Martínez, Ana Paula