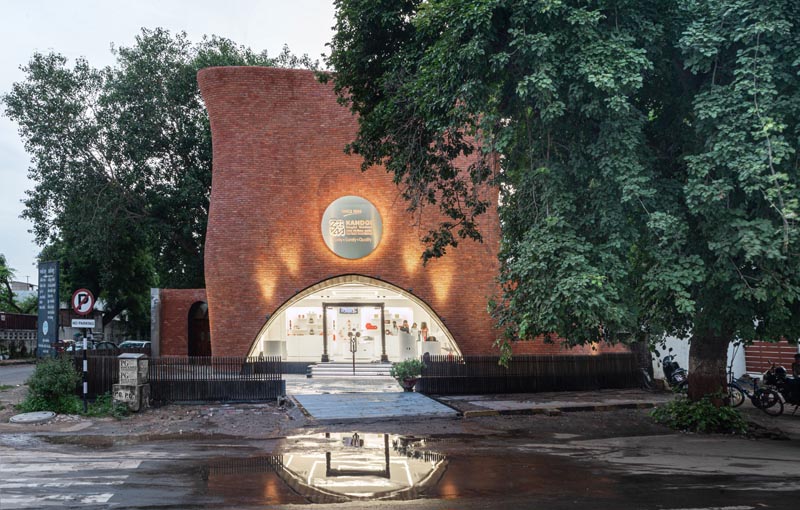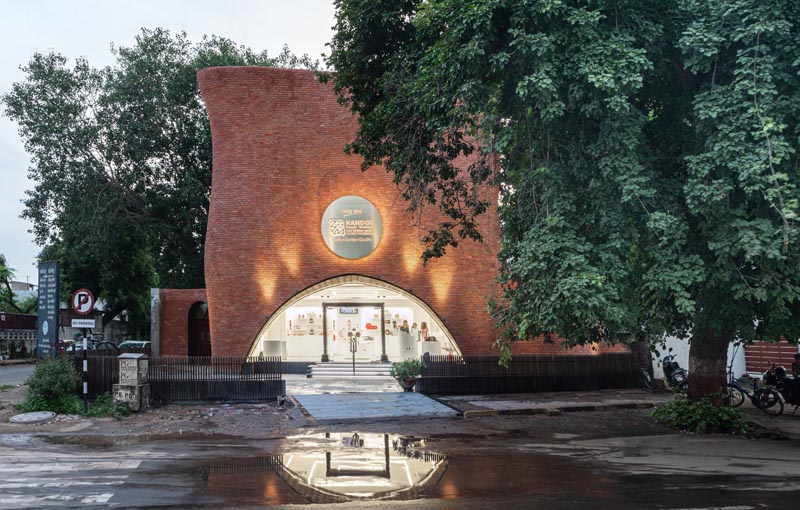 Architectural studio Saransh has designed the KBM Sweet Shop in Ahmedabad, India, that showcases a brick facade with softened edges.
The outdoors of the constructing used to be impressed from the texture and shape of Indian sweets, with bricks changing into the 'ingredient'.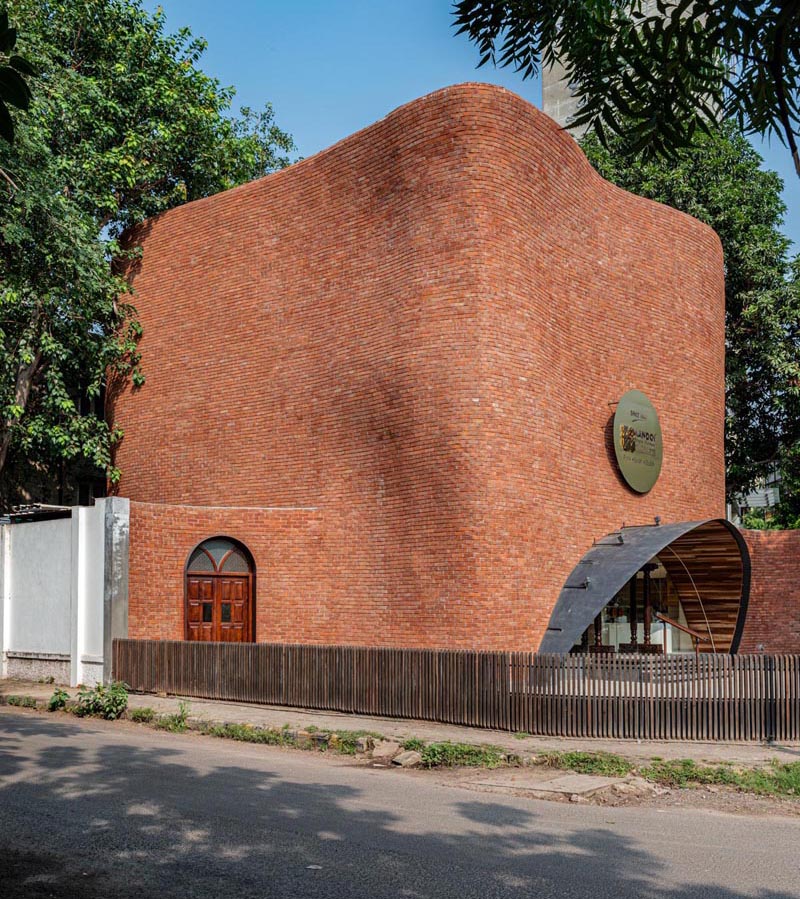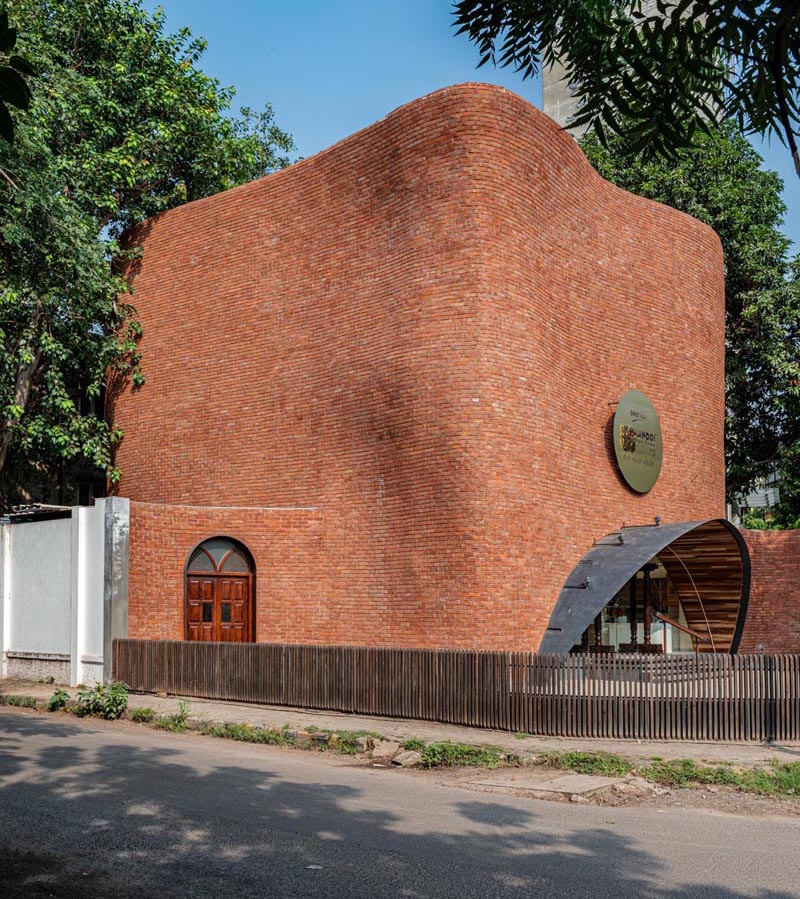 The softened edges of the constructing back to develop a sportive facade, enabling it to face out among an in every other case white and grey neighborhood.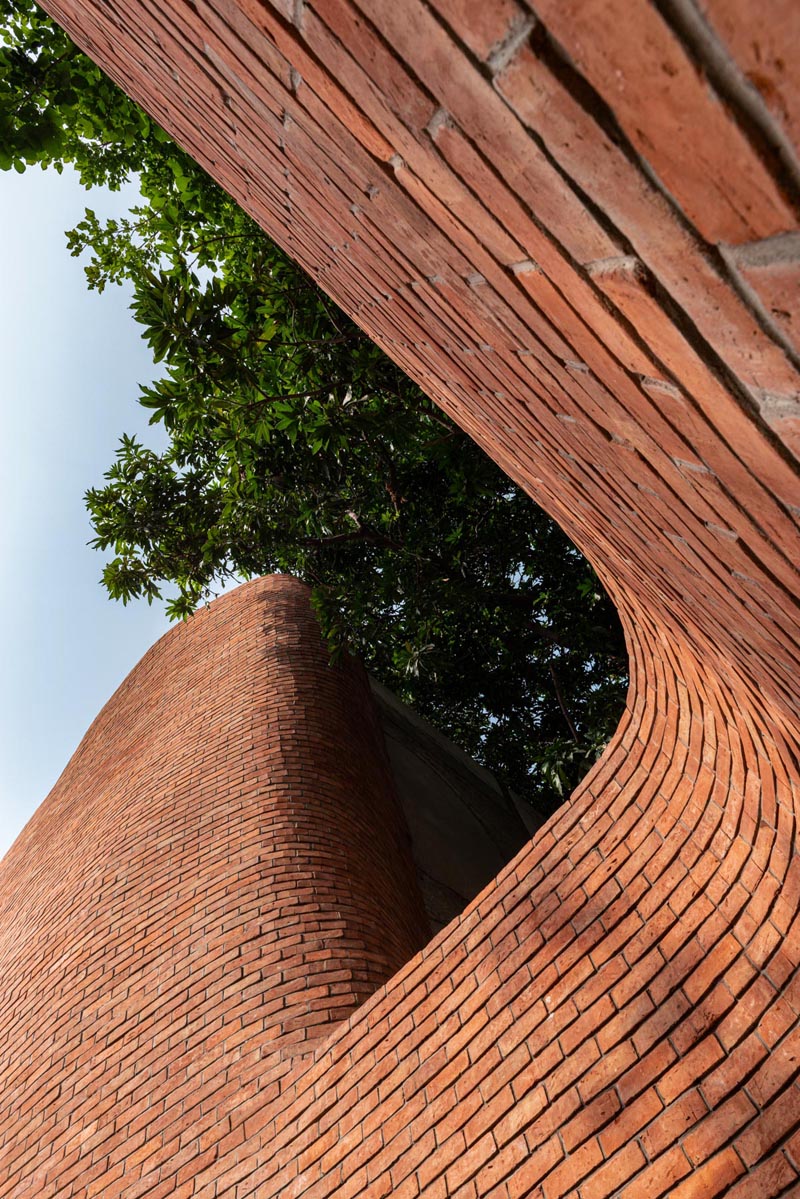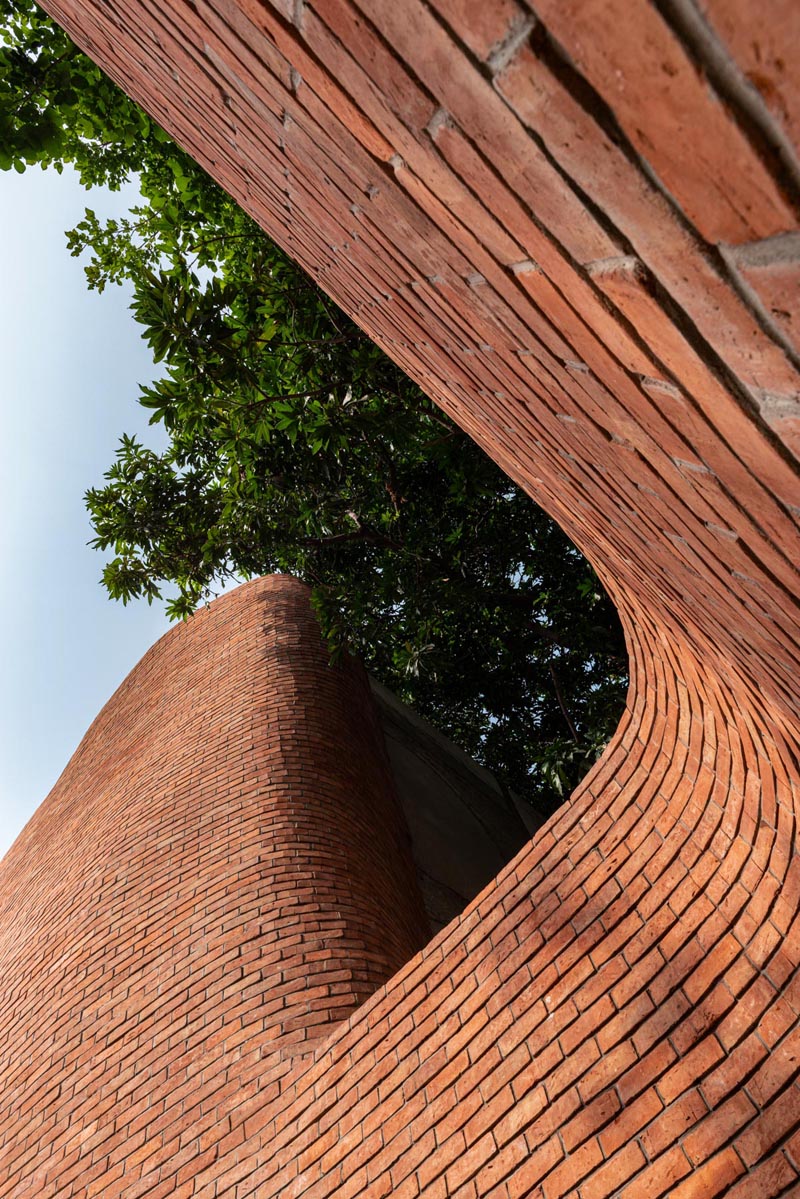 The within has been envisaged as a 'gallery' for sweets, intending to act as a neutral backdrop to an inventory that's vibrant and vibrant, permitting the merchandise to face out.