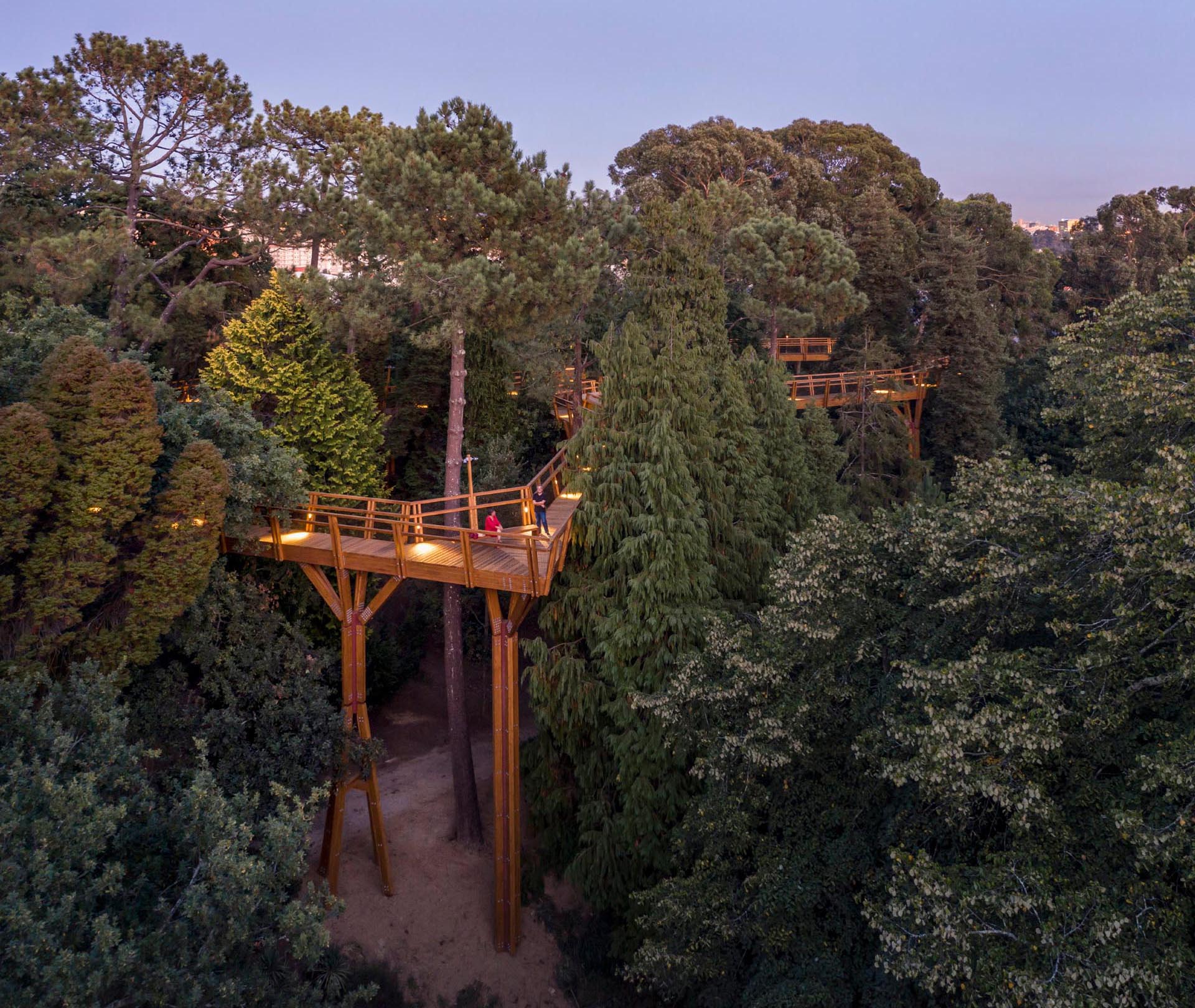 Walking by the trees is one contrivance to relax on a positive day, and this 'Disguise Walkway' designed by Carlos Castanheira of CC&CB Architects makes it easy to manufacture.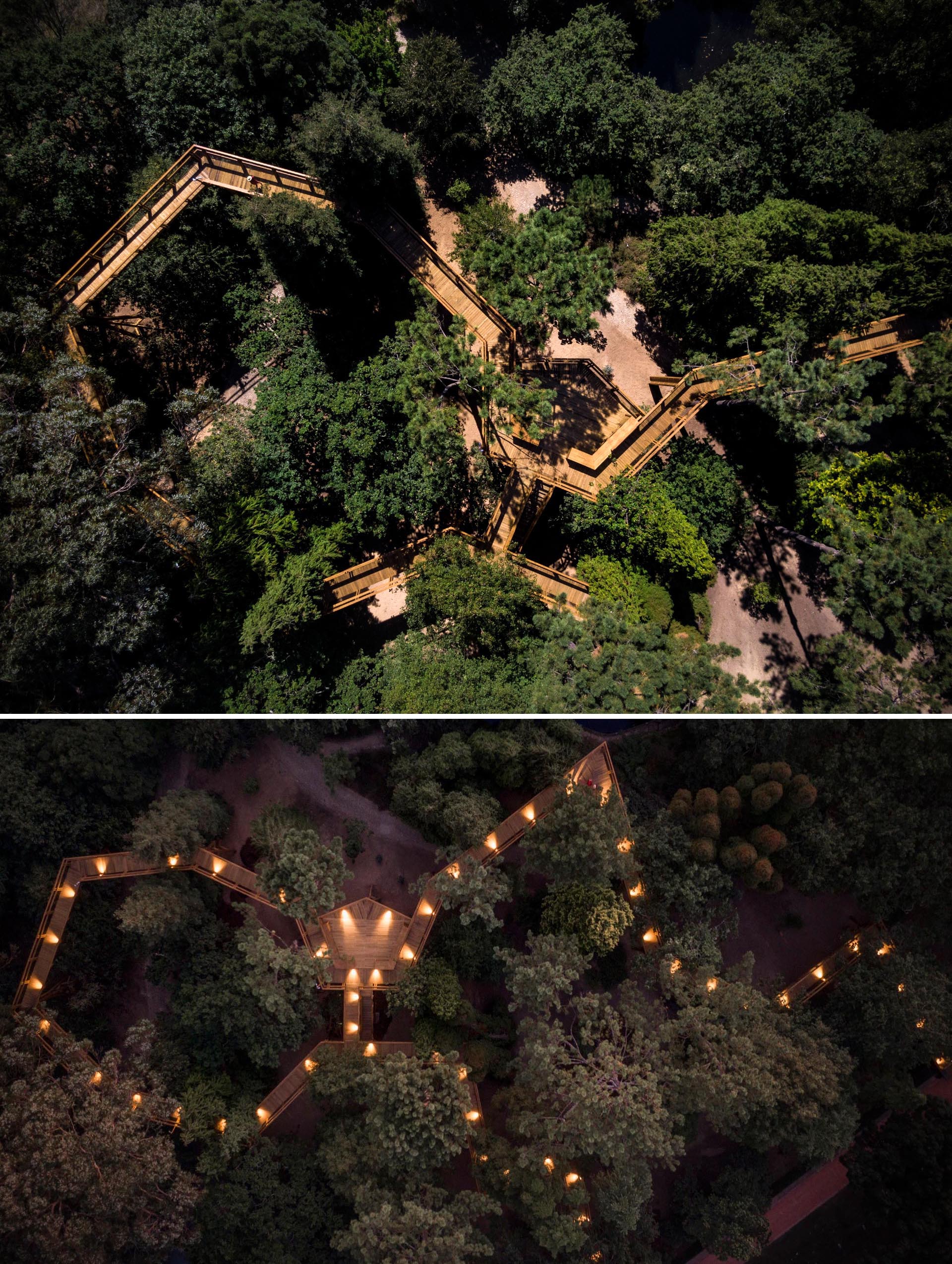 Located inner Serralves Park in Porto, Portugal, the wood walkway rises by the trees after which weaves company by the treetops.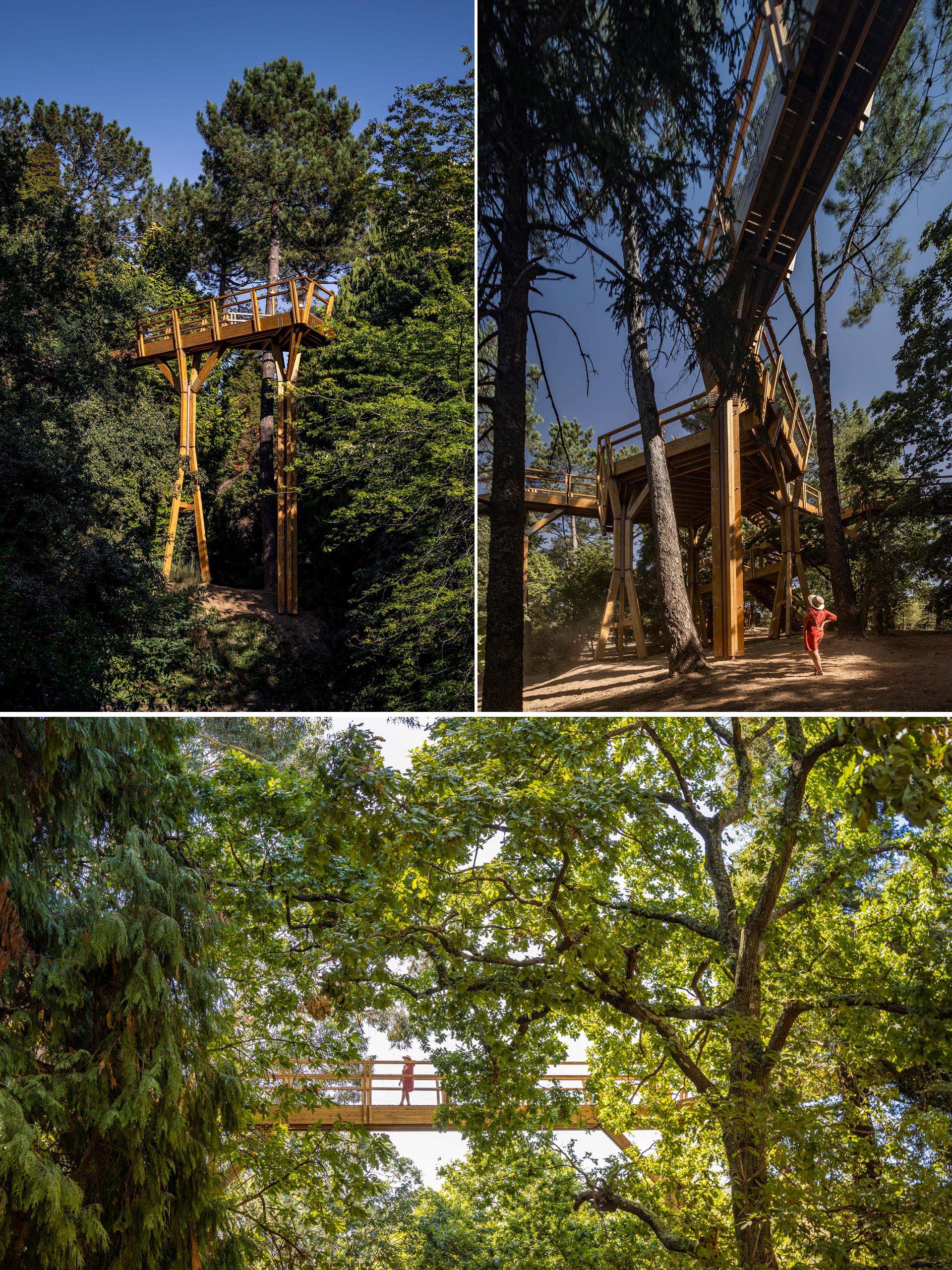 A wood construction offers make stronger for the walkway and balustrades, and over time, the trees will encompass the cover streak even more.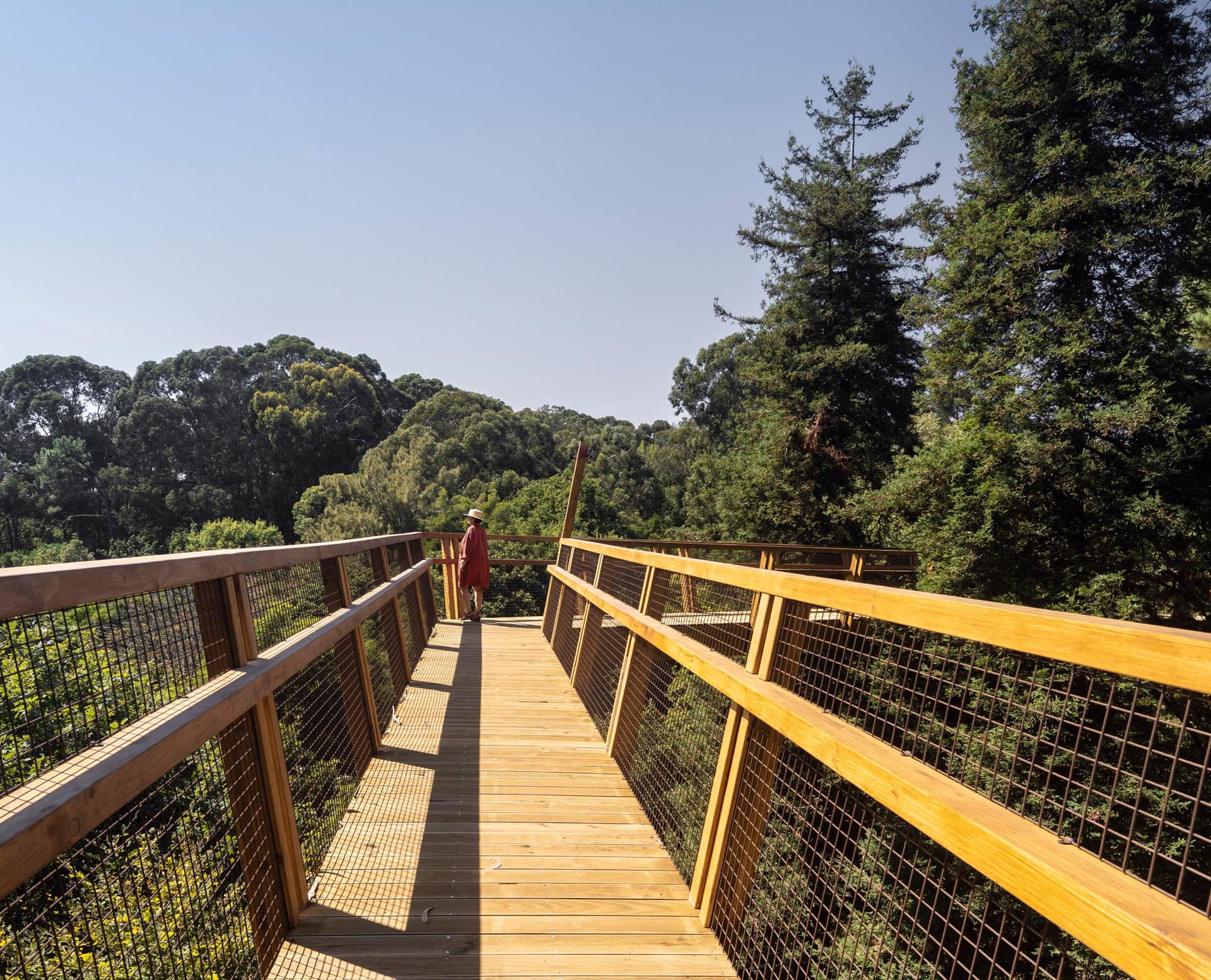 The walkway, which is wide satisfactory to accommodate prams and wheelchairs, has a form of seating areas for stress-free alongside the contrivance.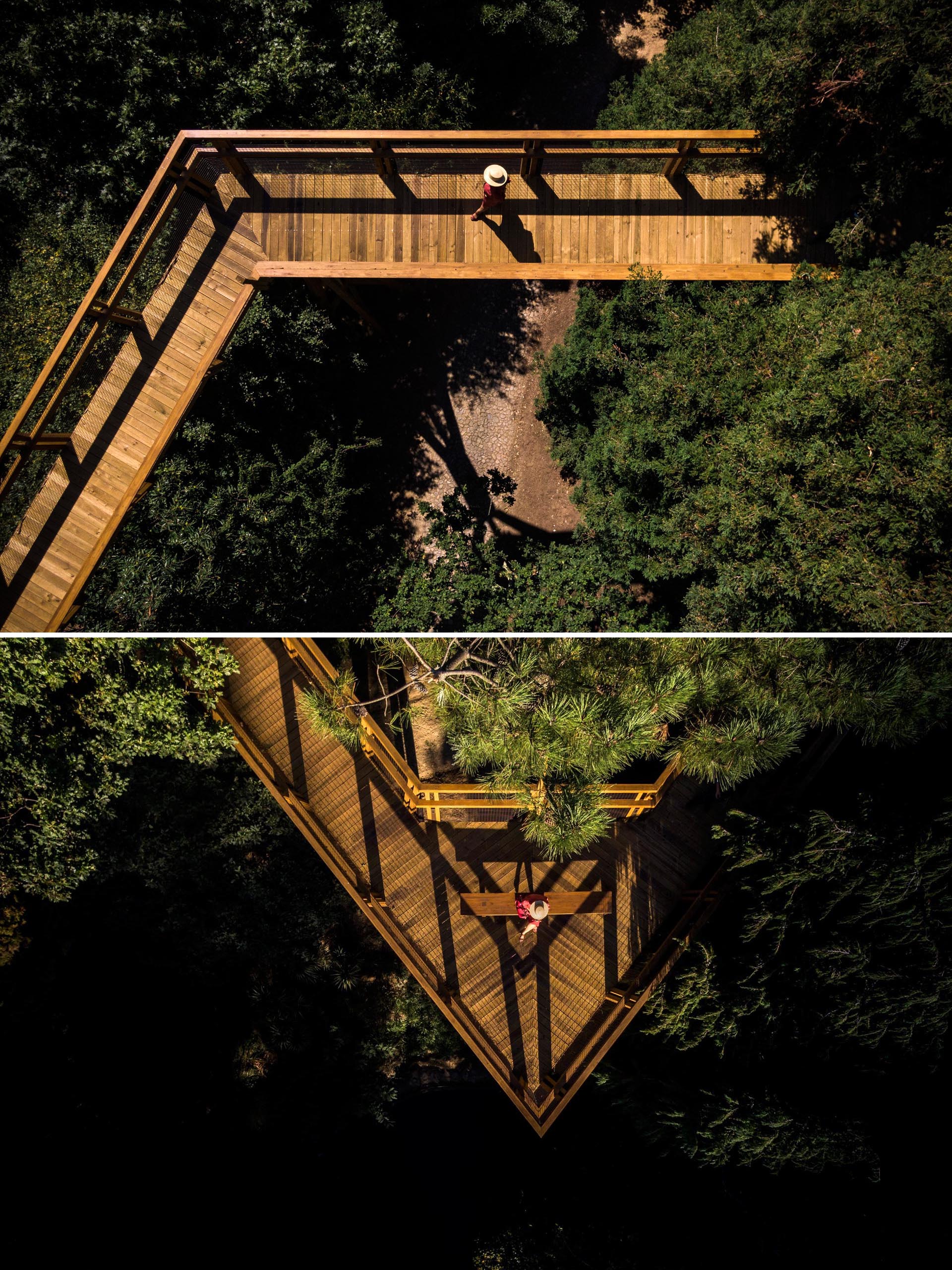 At night, spaced out lighting highlights the streak, making it the honest pickle for a romantic stroll while the solar goes down.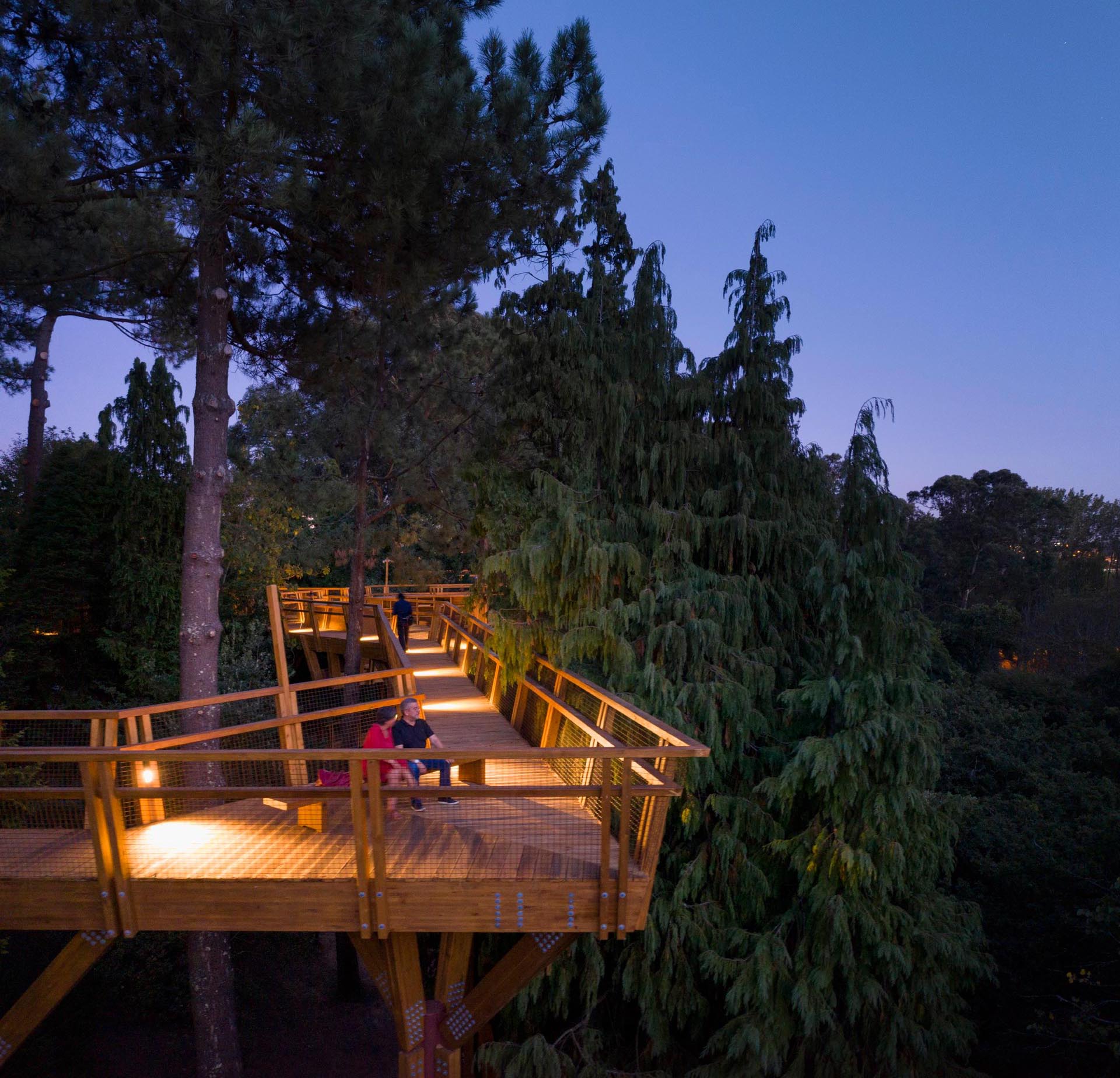 Photography by Fernando Guerra (FG+SG – Fotografia de Arquitectura) | Architects: Carlos Castanheira | Space of business: CC&CB – Architects, Lda. | Project Architect: Nuno Rodrigues | Project Crew: Filipe Mota, Diana Velho, Catarina Araújo, Gil Lima | Structural Project: Paulo Fidalgo – HDP,Lda | Structural Project Crew: Rui Almeida, Paulo Cachim, Pedro Neto | ITED Project: Fernando Ferreira – Gatengel, Lda | Contractor: Portilame, Lda