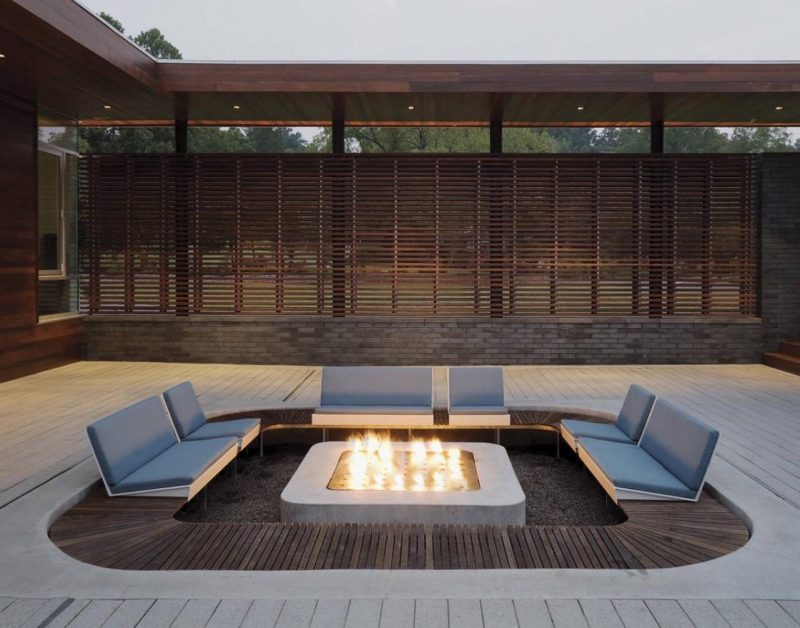 Hufft Projects designed a rental in Springfield, Missouri, that involves an outside fireside pit that's very most life like for midnight though-provoking.
Working alongside with 40 North Landscaping, the patio surrounding the pool has been designed with a sunken situation with bent wooden benches and built-in seating, that even relish upholstered cushions for added comfort.
The curving wooden bench and the seats of the conversation pit are all centered on the centrally located fireside, whereas gravel underfoot helps to invent that camp-fireside atmosphere.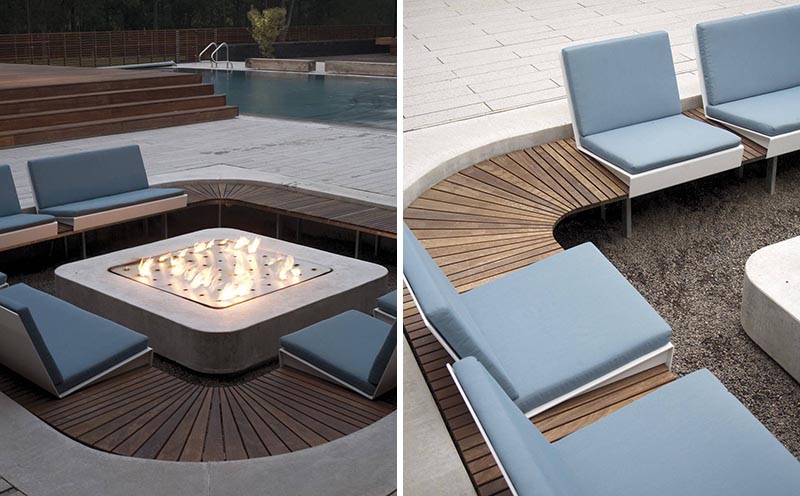 Photography by Mike Sinclair | Architecture Company: Hufft Projects | Panorama Get: 40 North Panorama