Park + Pals bear designed the Berrima Dwelling for a family in Singapore.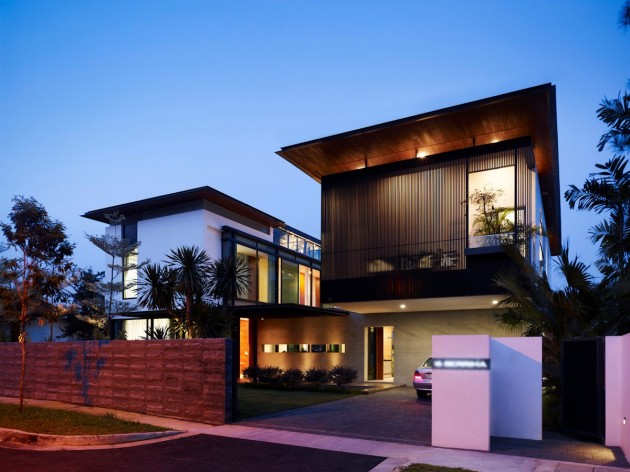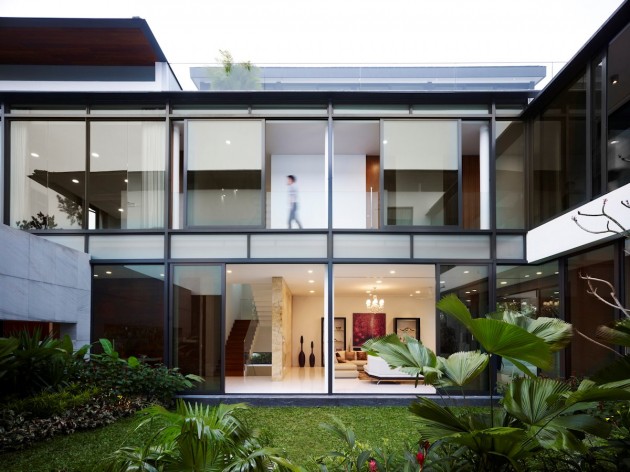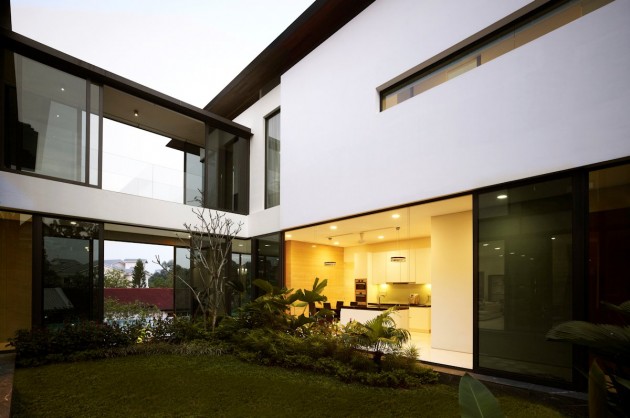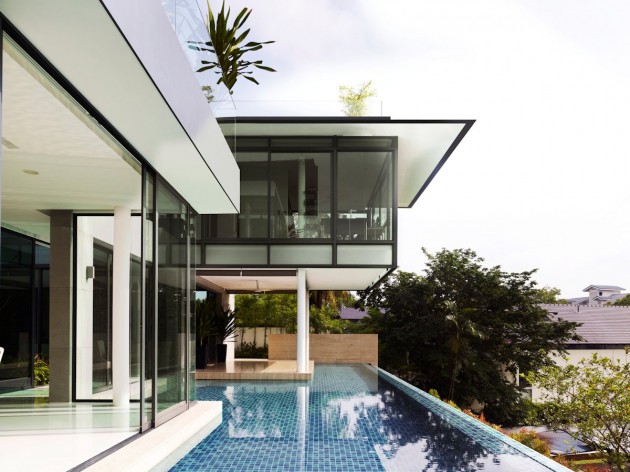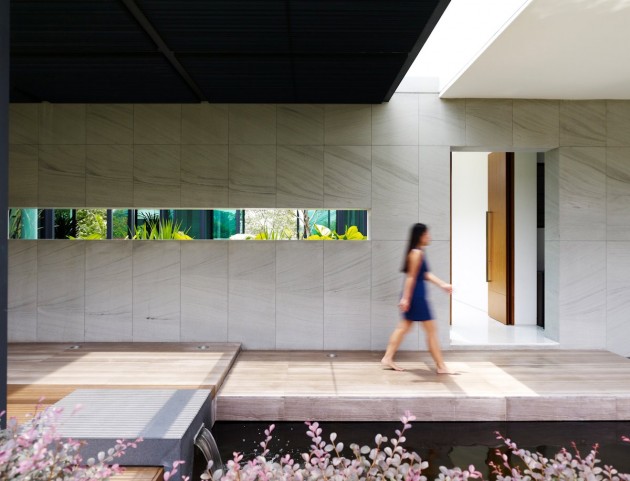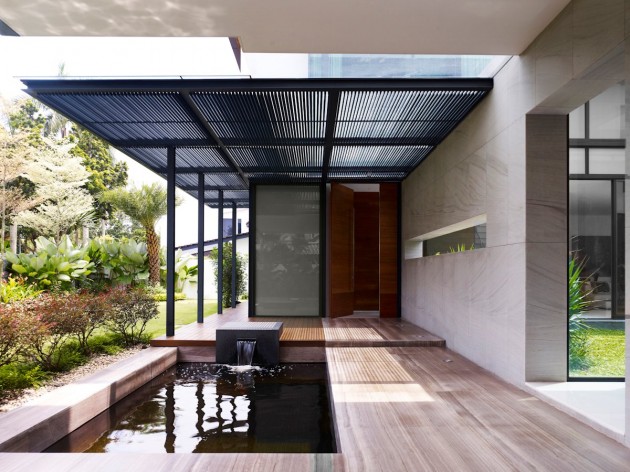 Description from Park + Pals
Walls punctuated with strip voids are a recurring feature on this dwelling designed to reduction social interaction and visual connectivity. Split in thirds down its length, it's a ways split into 2 wings that crawl seamlessly into the courtyard garden, delineated by a perimeter of stout height sliding doors.

Communal areas just like the dwelling, dining and uncover about rooms flank the rear half of the home, capitalizing on its elevated siting to maximize unobstructed views of the surrounding greenery. Consciousness of the panorama is heightened by opening out to a spa pool and an infinity pool perched on a slope.
Earn: Park + Pals
Images: Derek Swalwell