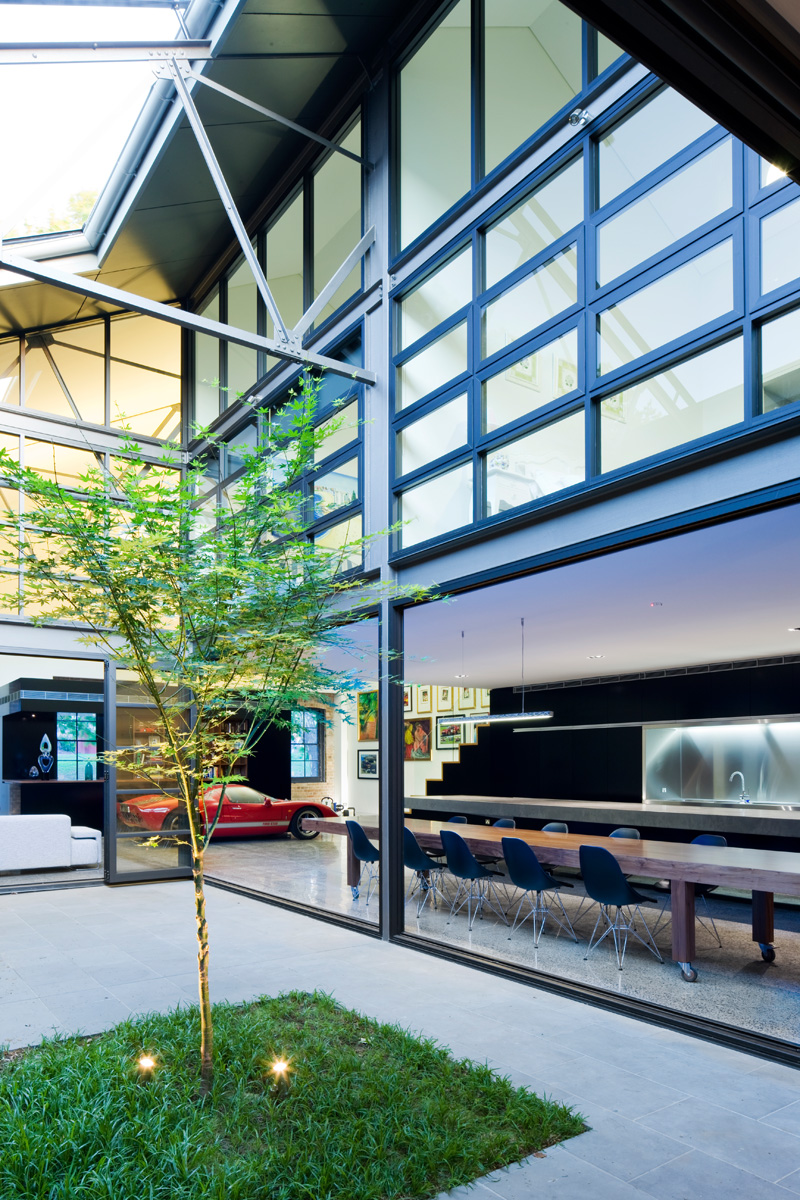 Corben Architects converted a immense empty warehouse accurate into a space to accommodate a pair and their three formative years.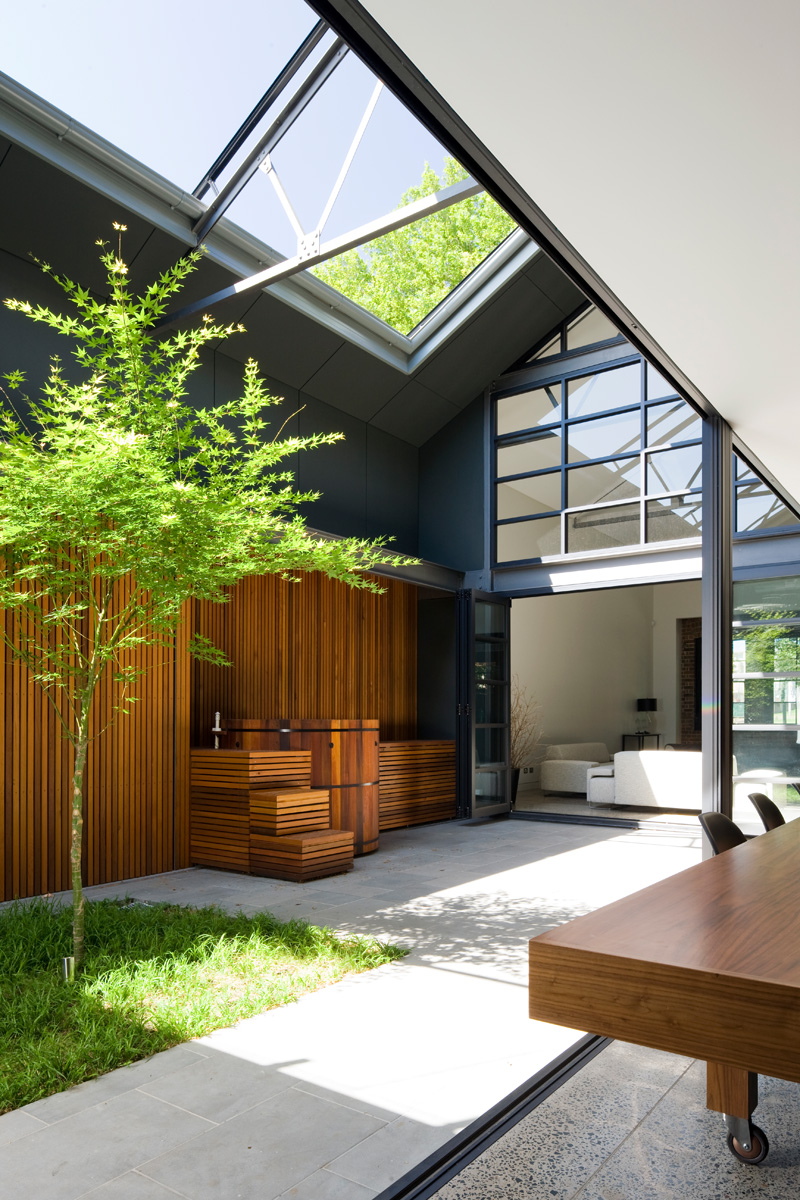 The architect's description
Complexities of the project were the positioning's mild industrial zoning, its location in a flood zone, below a flight path and heritage factors requiring the retention of the present roof trusses and aspect road facade. Another key anguish in the make became as soon as getting mild and air into the residing and bedroom areas given lower than 15% of the enclosing walls opened to an exterior residence.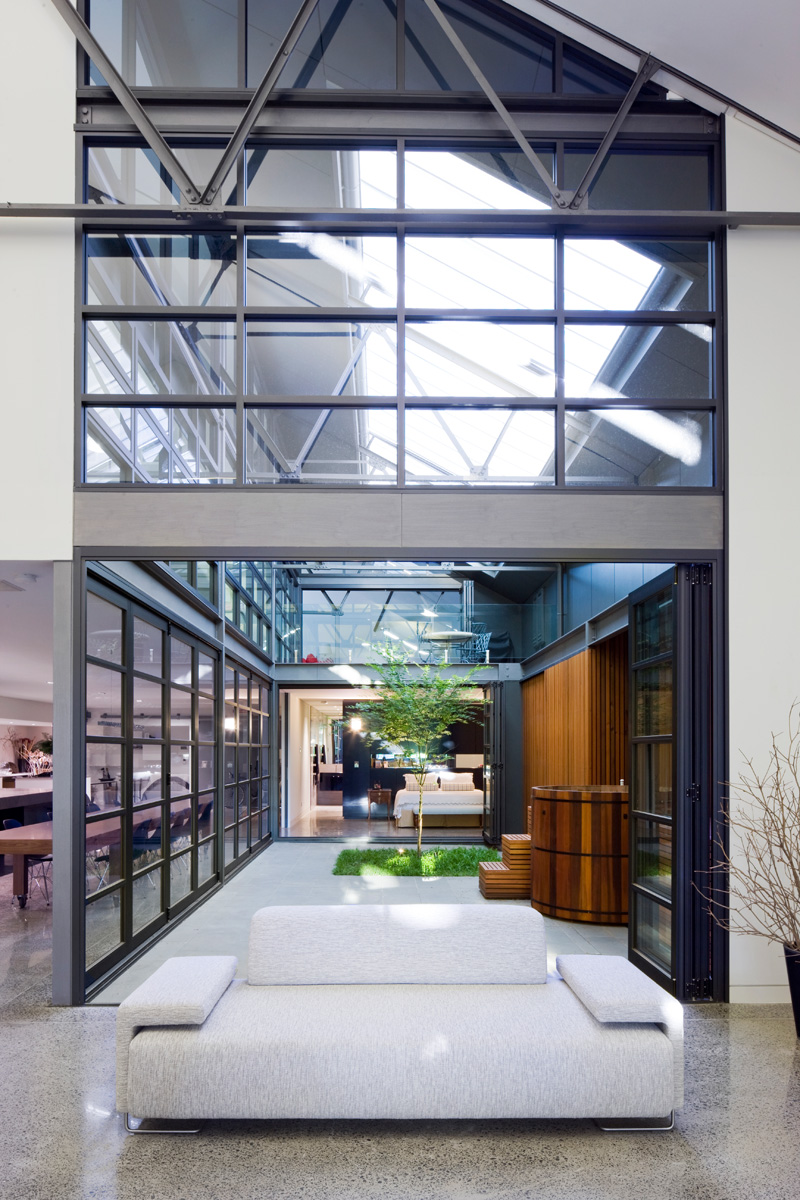 The make of the warehouse revolves around a newly created courtyard that brings sunlight and pure ventilation into the foremost residing areas and to the total bedrooms. Profitable bifold doors to the courtyard enable the residing areas to be spread out while sustaining absolute privacy and security.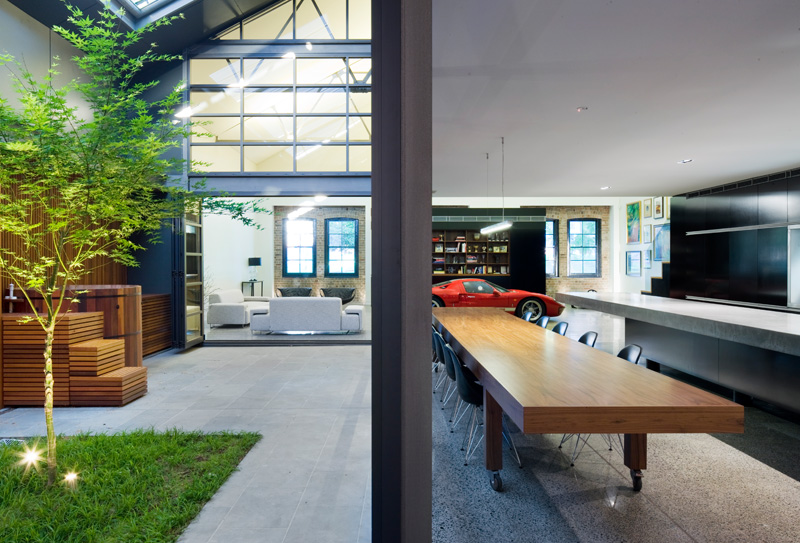 The lower ground residing areas revolve around the kitchen that parts a 9 metre long polished concrete bench that appears to fold out and drift above the concrete ground.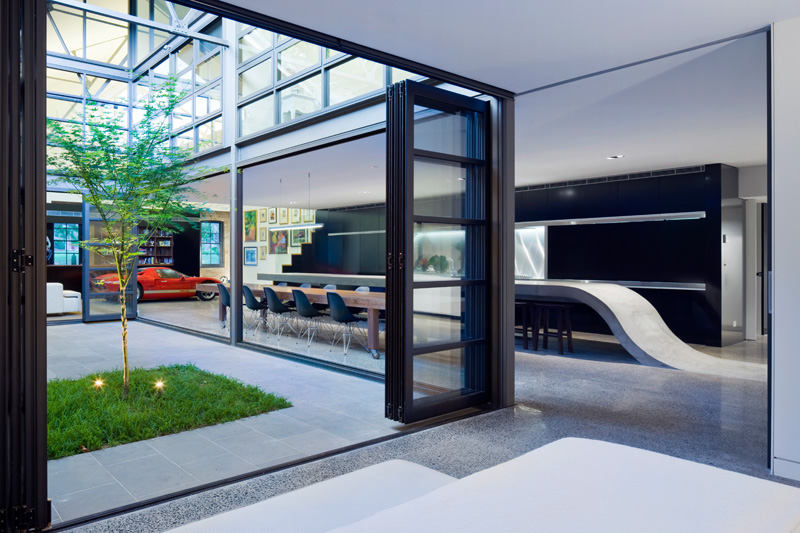 Storage and appliances are contained at the reduction of in dusky poly and stainless joinery. The laundry and powder room are hid at the reduction of the kitchen.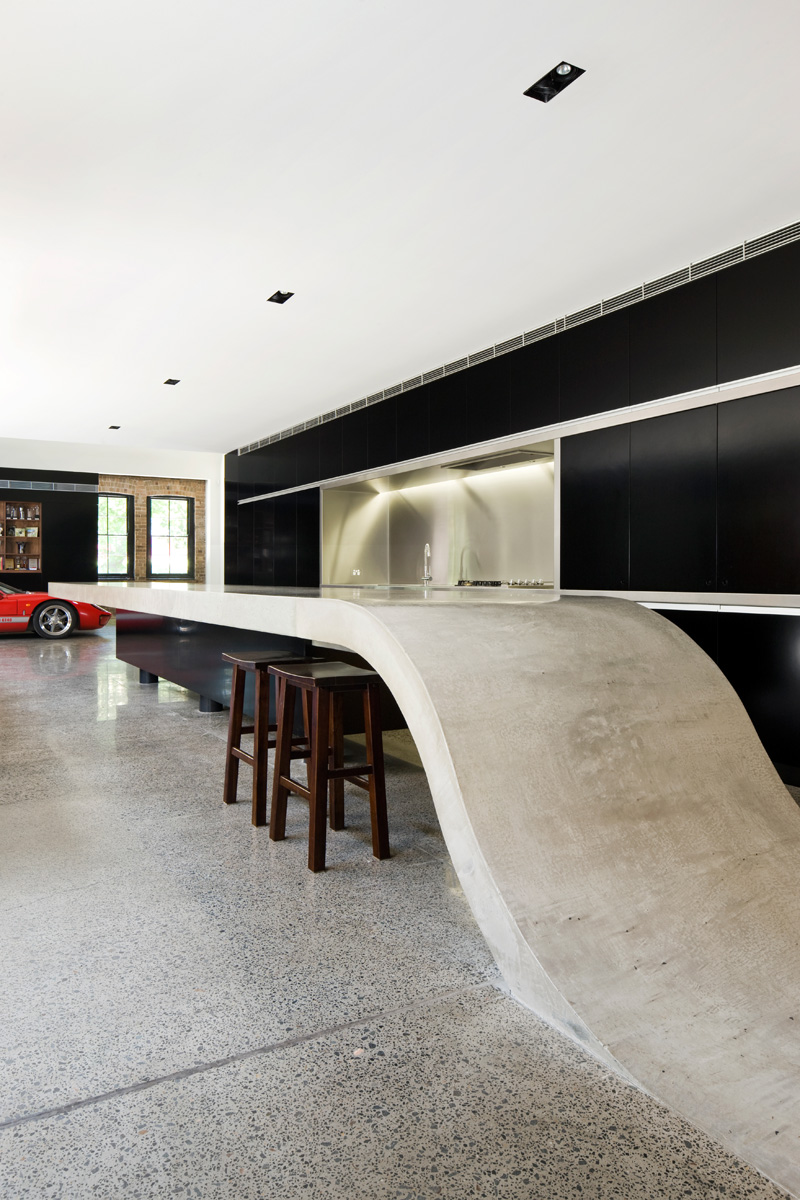 The lounge retains the excessive residence of the accepted warehouse keeping the present roof trusses. The accepted brickwork of the exterior wall has been exposed and the present concrete ground polished giving an additional stamp of its industrial past.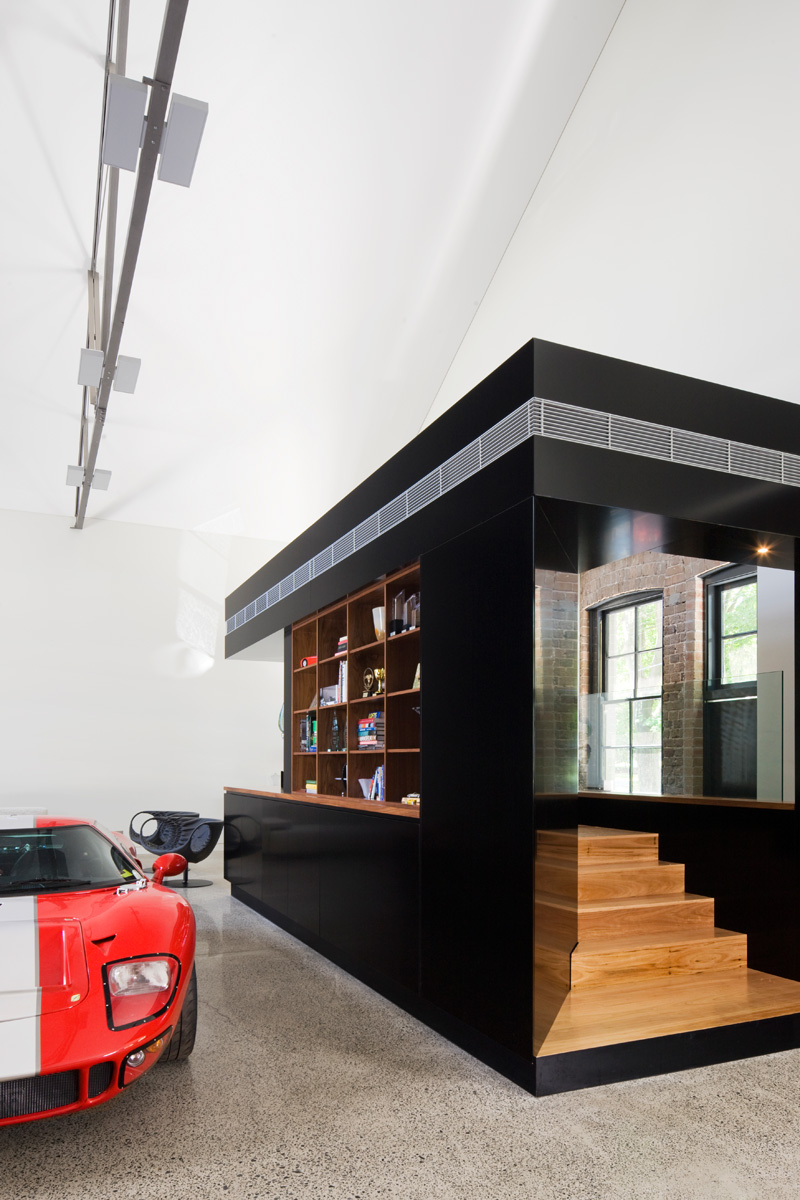 The foremost entrance and stair were encapsulated by a portion of dusky and walnut joinery offering gracious storage and containing the air conditioning devices.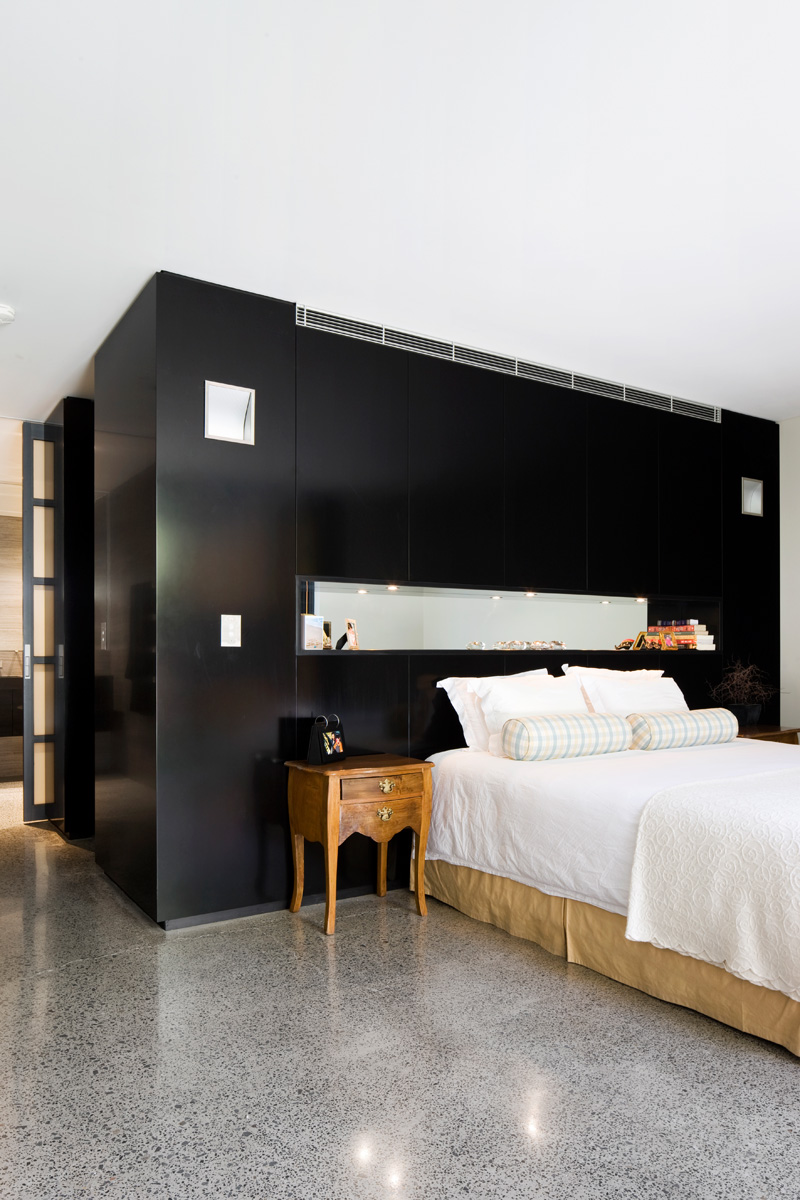 The foremost bedroom opens to the courtyard and backs onto a immense dusky poly plug in robe and ensuite accomplished in gray travertine walls, polished concrete flooring and dusky poly joinery.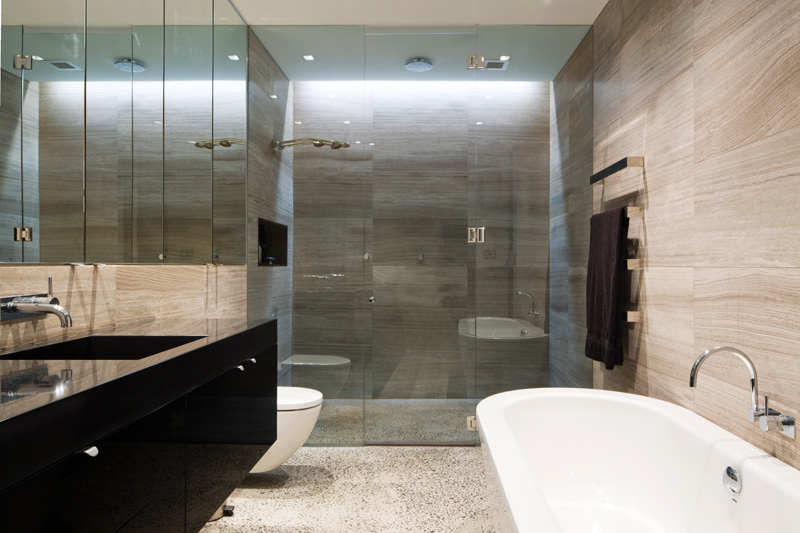 The upstairs feature 3 identical bedrooms with ensuites fitted between the present roof trusses. The bedrooms teach heart's contents to the courtyard enabling the north solar and pure ventilation into the rooms.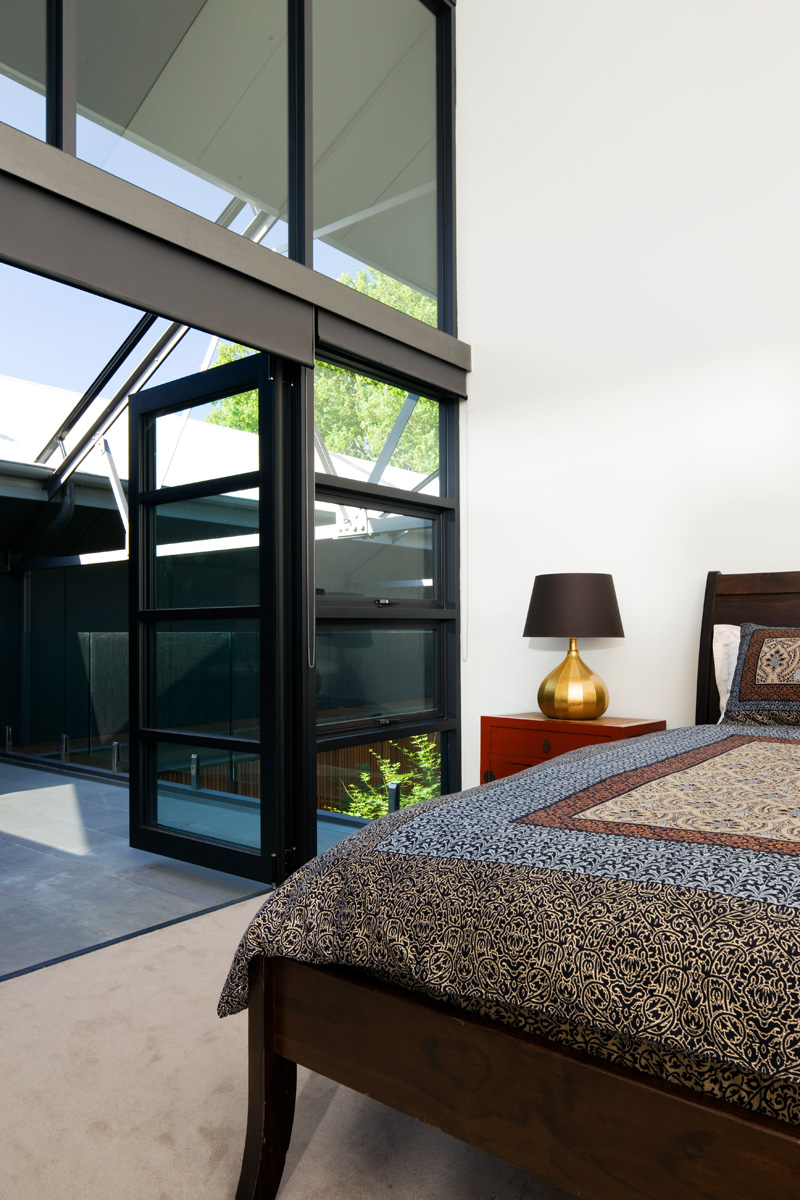 A family room is located at the close of the corridor and opens as much as a terrace that overlooks the lower courtyard.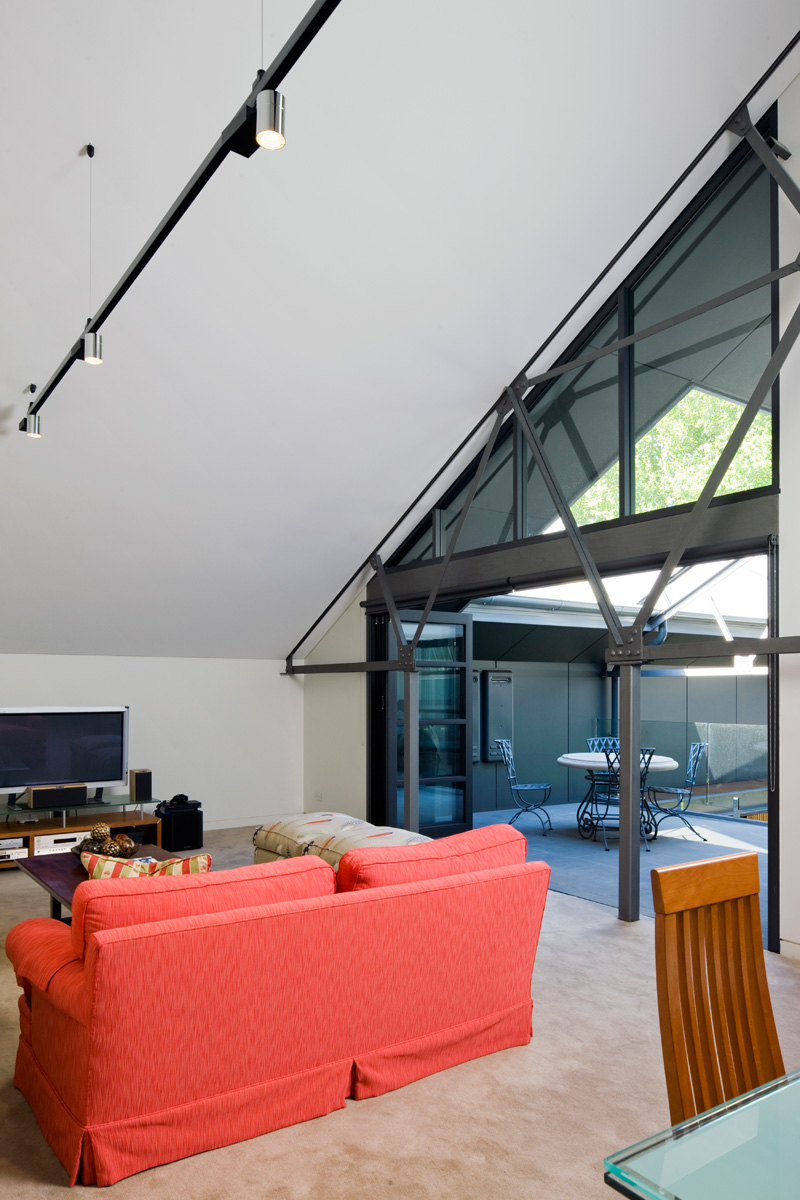 Some ESD parts of the warehouse are a rainwater tank, photovoltaic panels and photo voltaic sizzling water. The courtyard would possibly also be closed off with a long way flung managed retractable awnings.
Architect: Corben Architects
Project Architect: Andrew Vingilis
Project Crew: Model Clark
Interior make: Cressida Kennedy, Web internet page Management Manufacture
Structural & Hydraulic Engineers: Acor Consultants
Photography by Steve Wait on