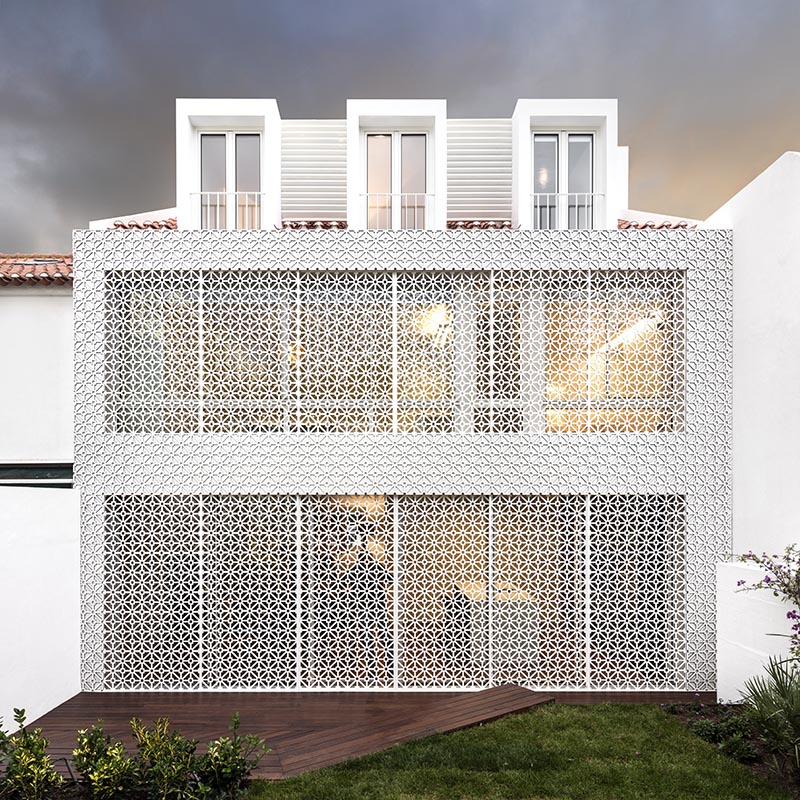 Decorative screens are one manner that an architect can add pastime to a residence when renovating it. As fraction of a residence renovation undertaken by Joao Tiago Aguiar Arquitectos, they made up our minds to hide the rear of the home in white screens with an ornamental sample.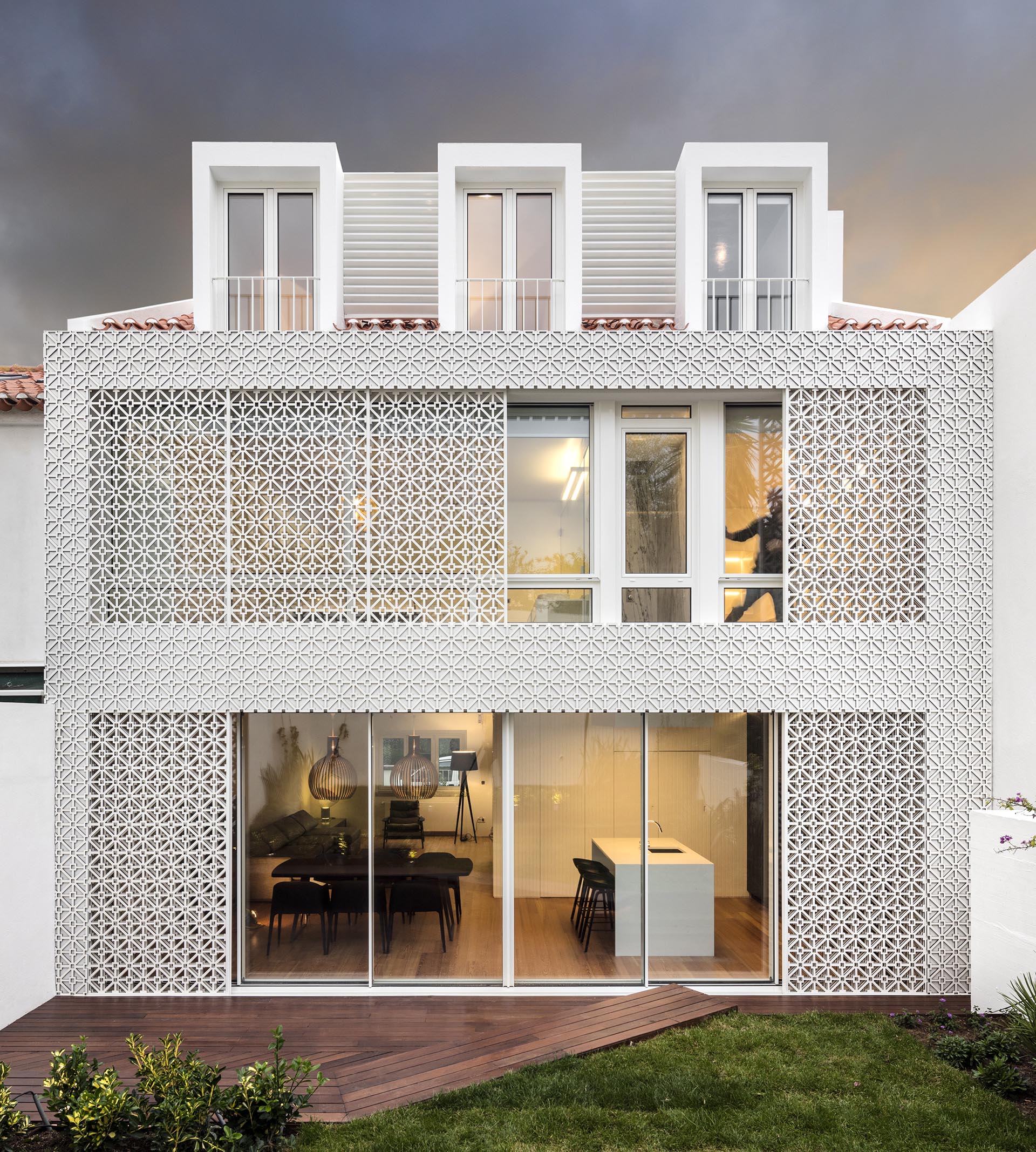 The series of sliding screens on both the ground floor and upper floor resemble patterns on the entire chanced on on old-fashioned Portuguese tiles.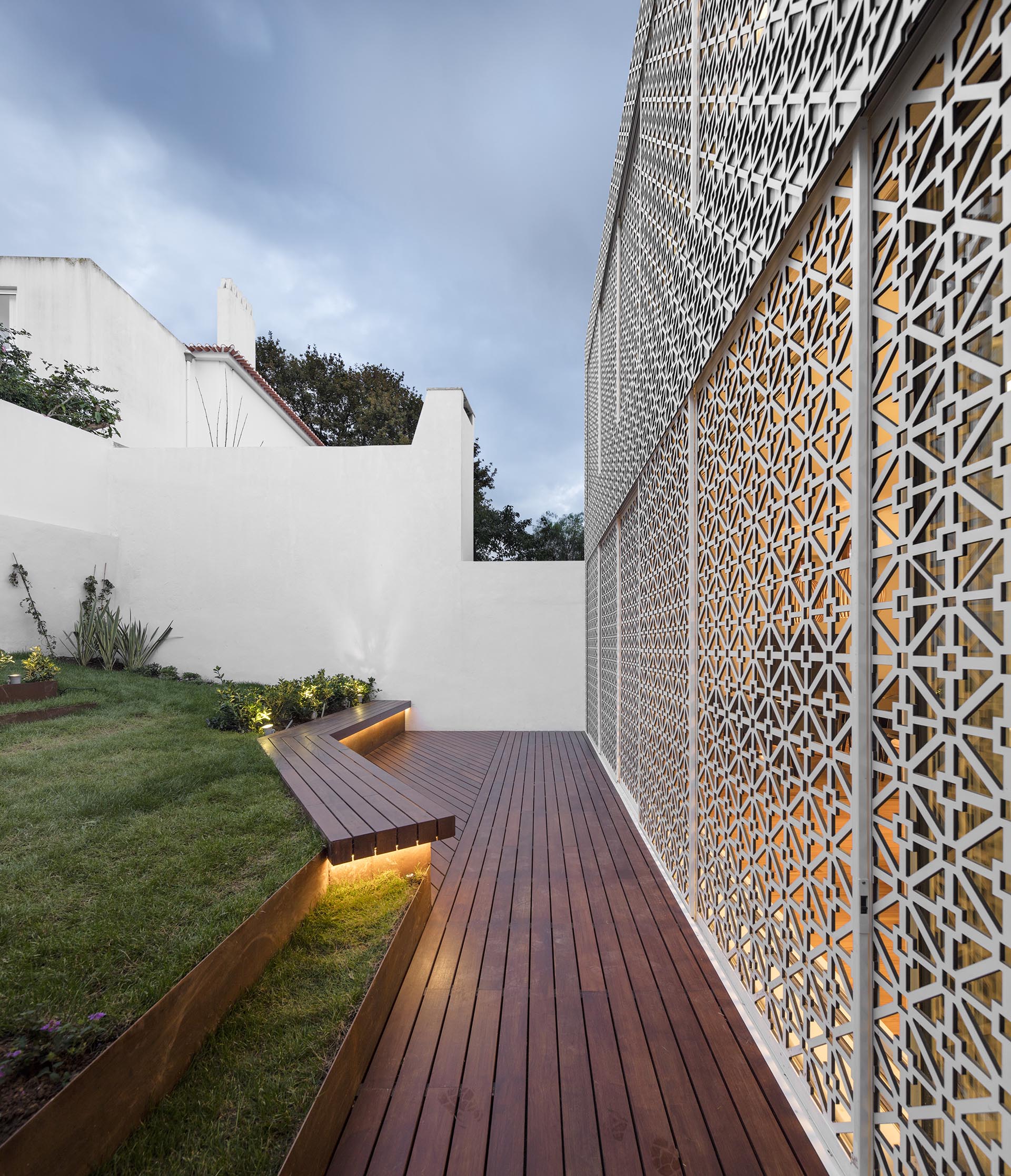 Other than being ornamental, the screens also allow sunlight hours to filter into the home, and likewise provide extra security.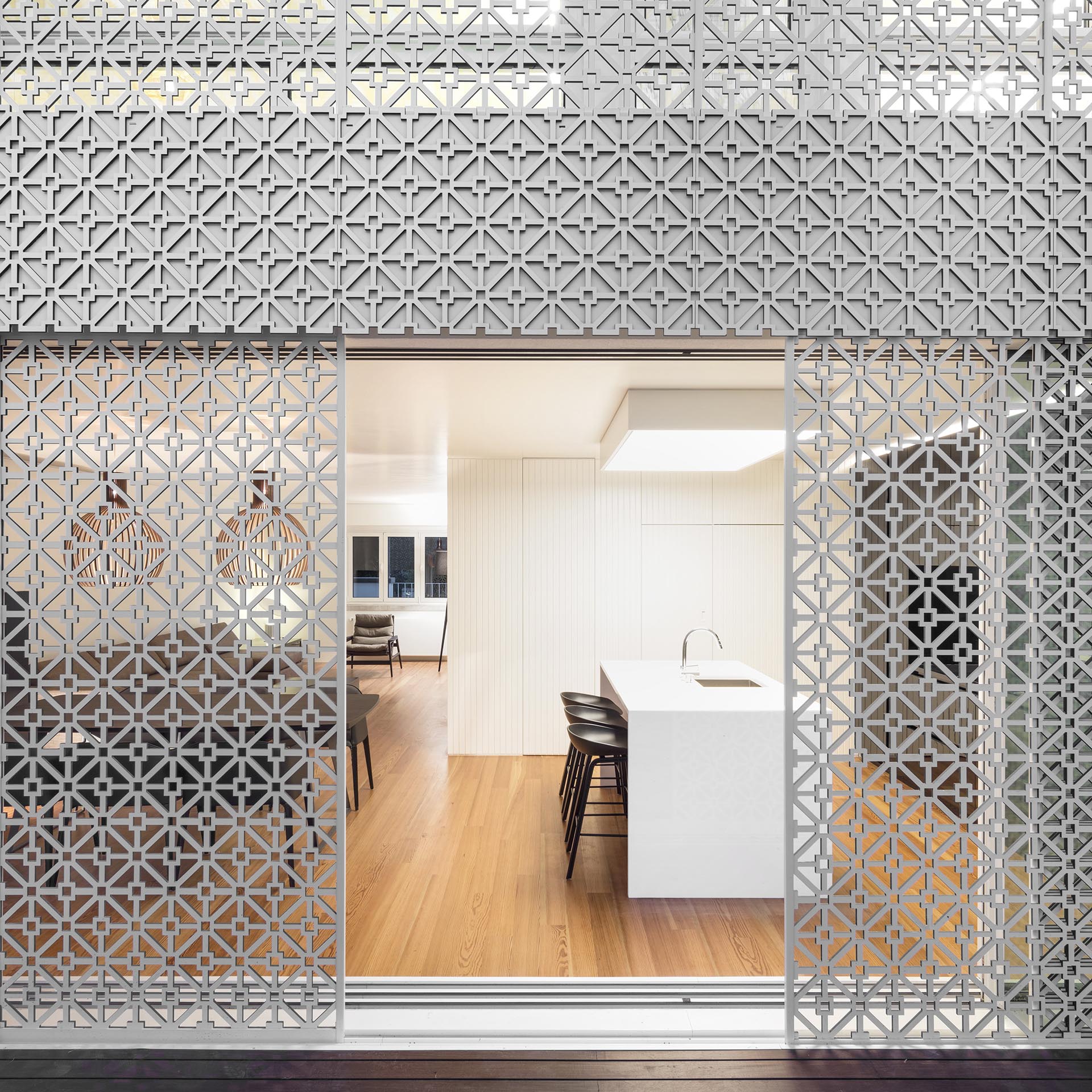 Photography by Fernando Guerra | FG+SG | Architect: Joao Tiago Aguiar Arquitectos | Collaboration: Renata Vieira, Ana Caracol, Ruben Mateus, João Nery Morais, André Barreiros Silva | Building: Manuel Goncalves and Marques LDA