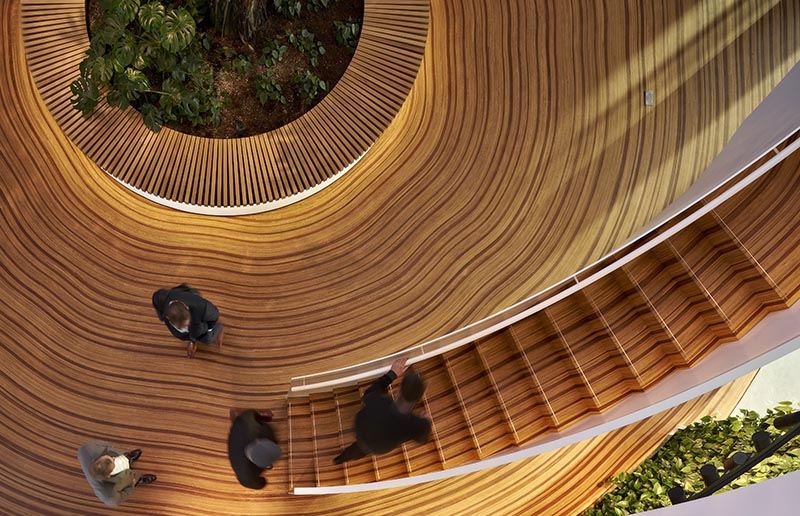 Paul de Ruiter Architects, EeStairs, and Dutch artist Jakko Woudenberg, include collaborated to acquire an peer-catching atrium with a special wooden floor for Krinkels BV.
The recent utter of job, located in the Netherlands, has a large circular ground floor home with two flights of stairs that lead to the upper stage. Darkish and light wooden on the ground and the stair-steps used to be installed to indicate the enhance-rings in a tree.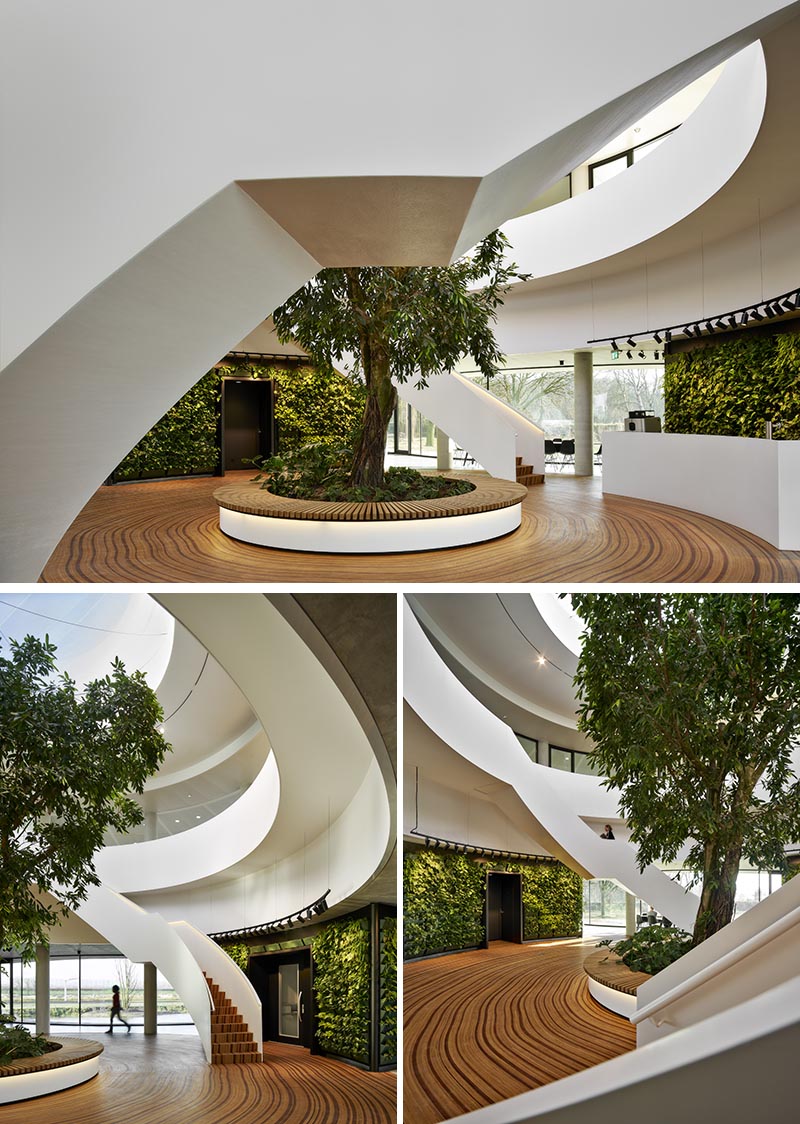 Following the curves of the atrium, the wooden floor circles the huge tree surrounding seating that's centrally located, and extends outwards in direction of the inexperienced partitions.
The shut and exact work between EeStairs and Jakko Woudenberg ensured that the darker and lighter rings on the ground proceed seamlessly up the risers and treads of the 2 staircases.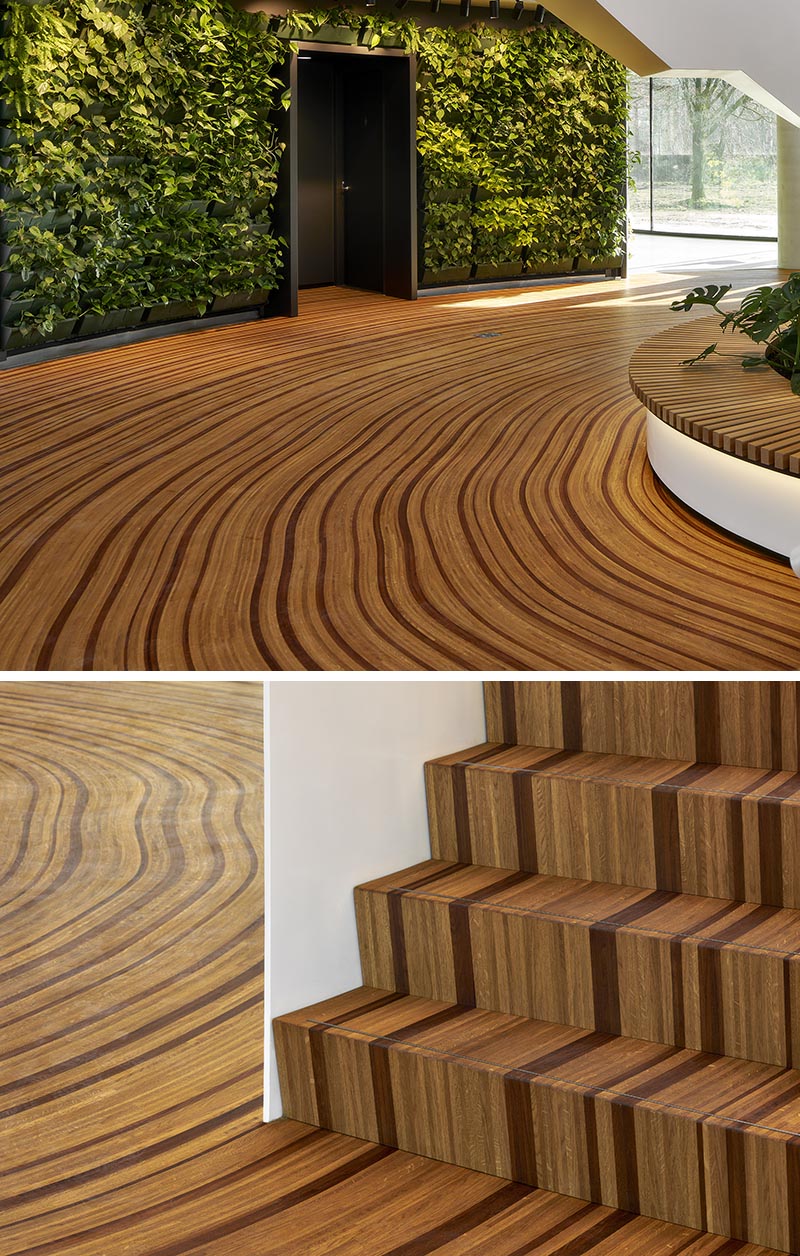 Pictures by Hans Morren | Collaborators: Paul de Ruiter Architects + EeStairs + Artist Jakko Woudenberg