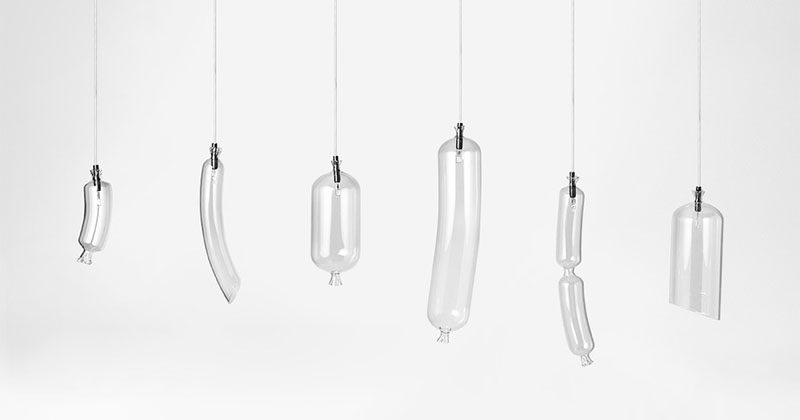 French clothier Sam Baron has created a series of irregular suspension lights for Tiny Friture, which would be named 'SO-chronicle'.
The pendant lights had been designed so that they examine like glass sausages that dangle from the ceiling, very like they'd in a outmoded butcher shop.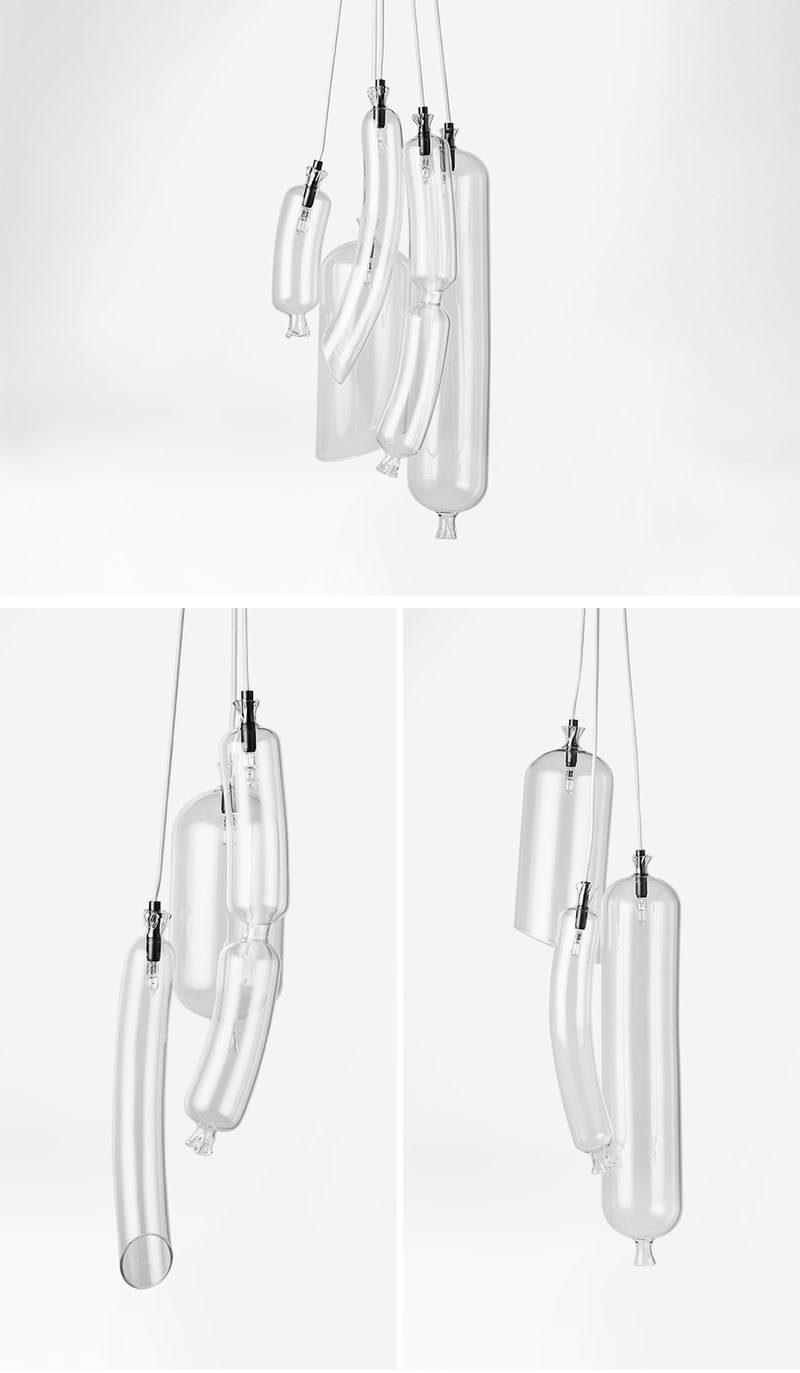 ---
There are six different shapes and each is formed after a different sausage form. They'll also be grouped collectively or hung in my opinion, and are made of Borosilicate glass.
---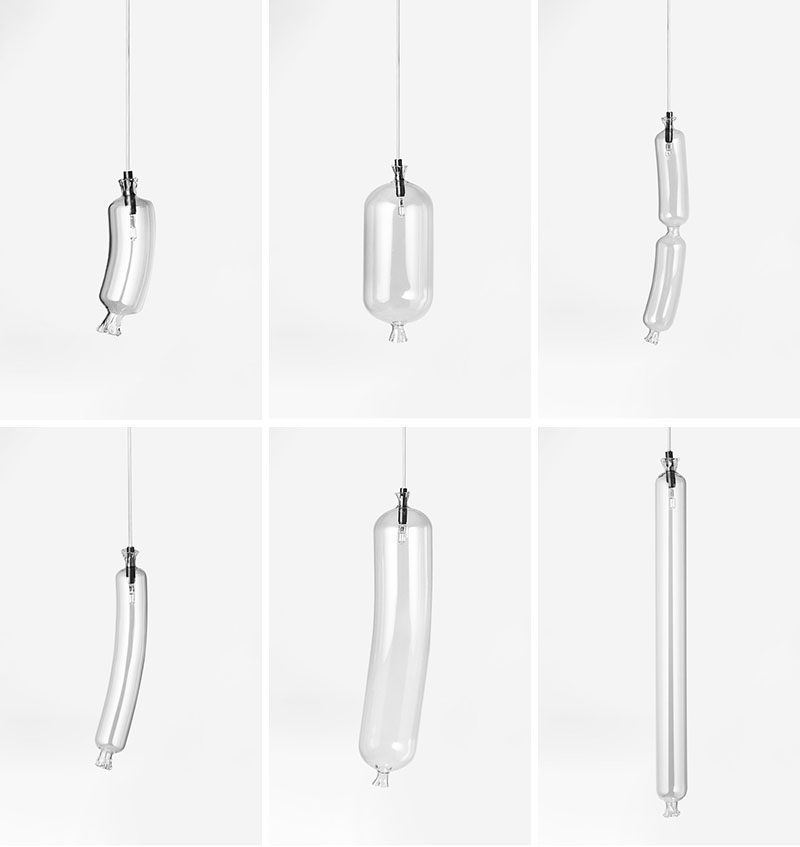 ---