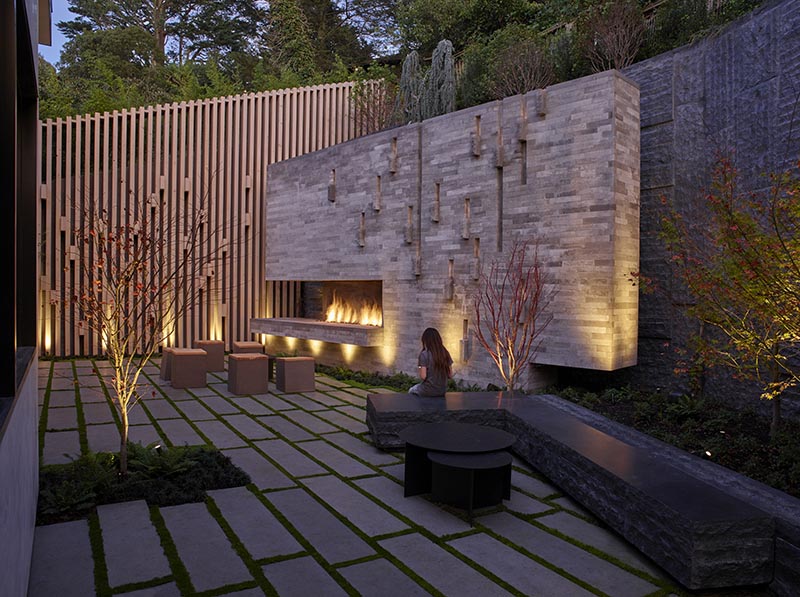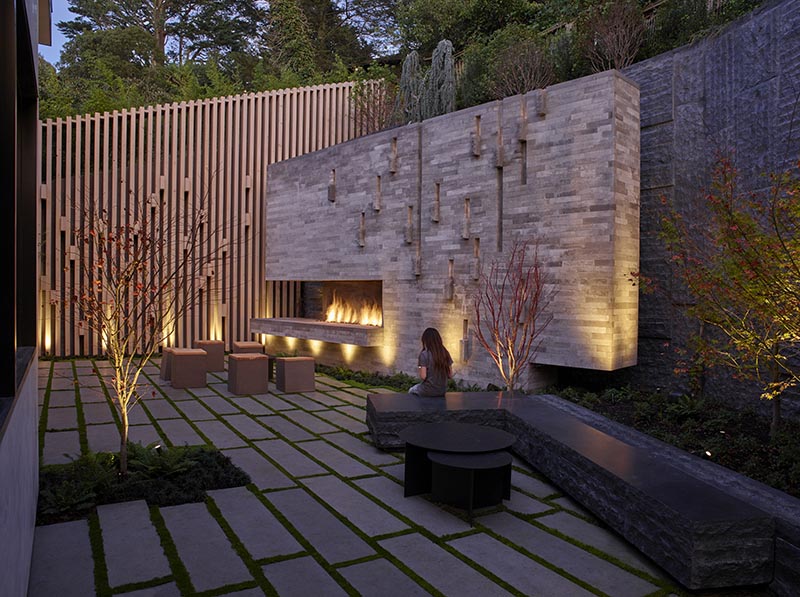 Panorama architecture firm Surfacedesign has designed this courtyard for a home in San Francisco, that was designed by John Maniscalco Structure.
The home, which was the solution for a steep, wooded backyard, was impressed by the client's curiosity in rock-climbing and sculpture.
Basalt-clad conserving walls retain assist the hillside and body the courtyard, whereas the limestone fire anchors the backyard, and a panel of blackened metal creates a backdrop for a constructed-in barbecue.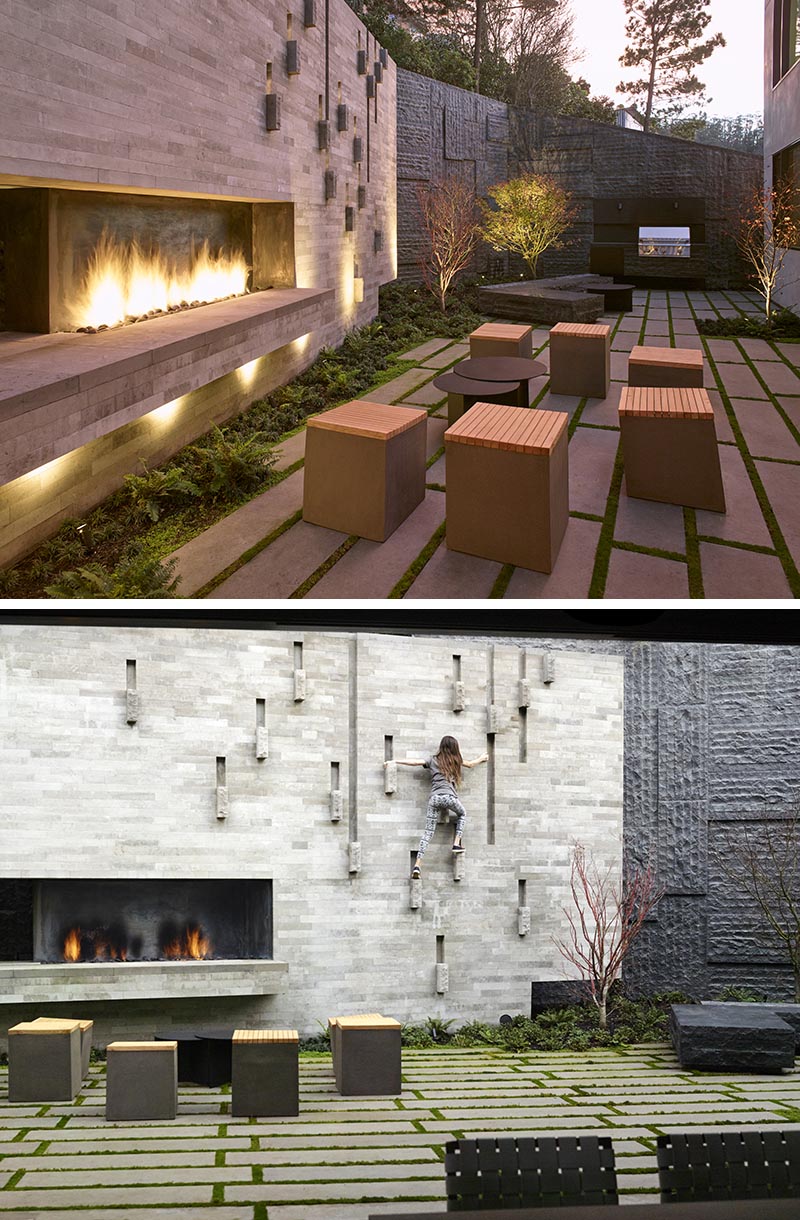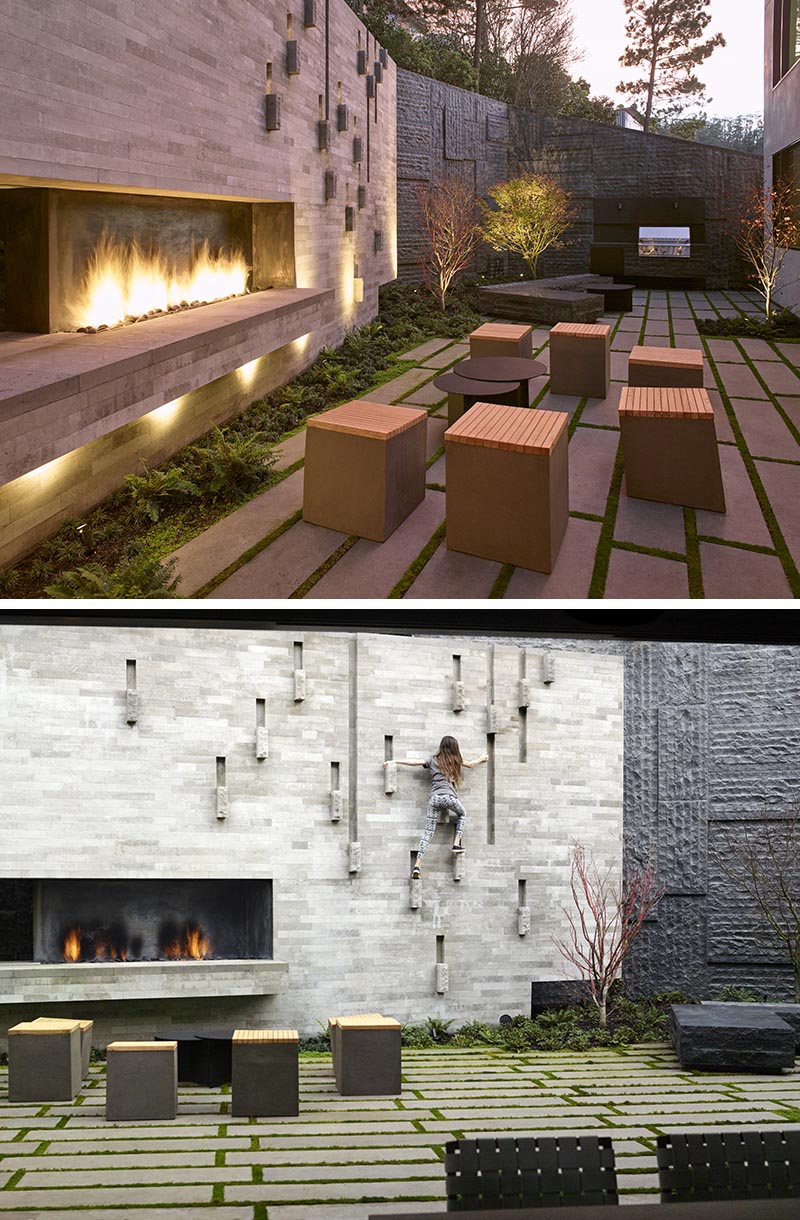 Notches on the face of the characteristic gather channels of sunshine that are punctuated by stone accents, developing a sculptural lantern-be pleased gentle facet at evening. The stone accents also feature as a climbing wall, providing informal play home for the family's kids.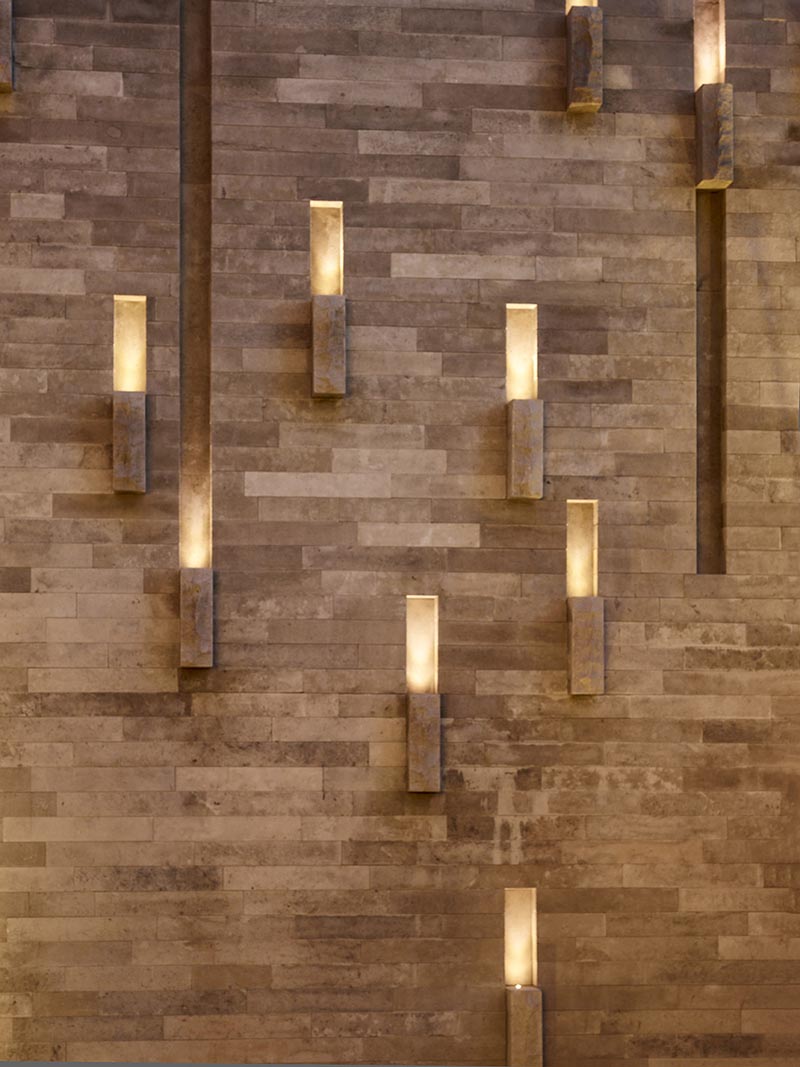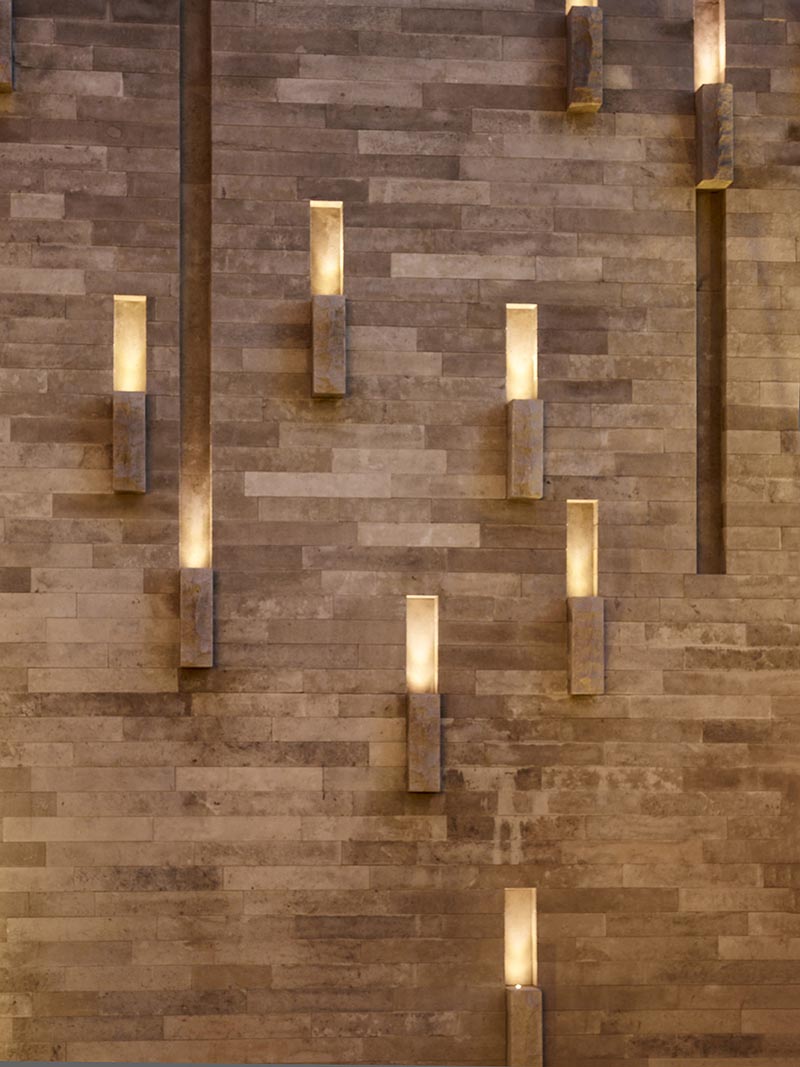 Photography by Marion Brenner | Assemble: Surfacedesign Inc. | Collaborators: John Maniscalco Architects and Siteworks Panorama