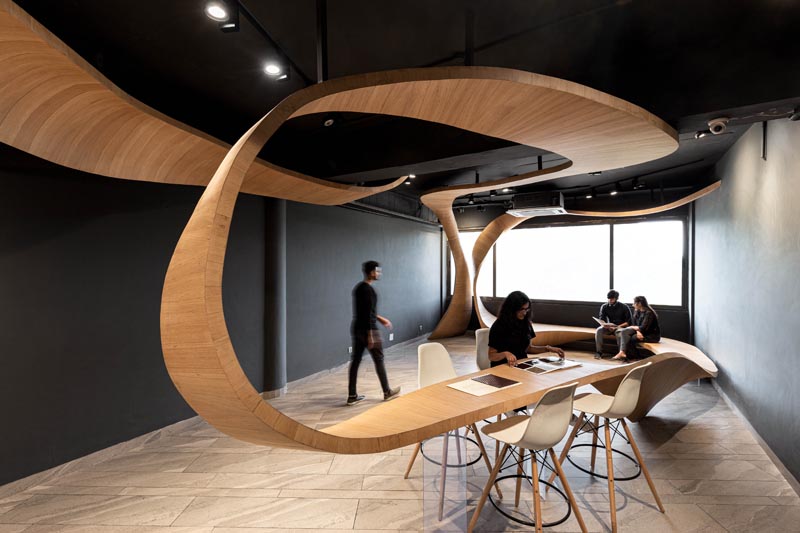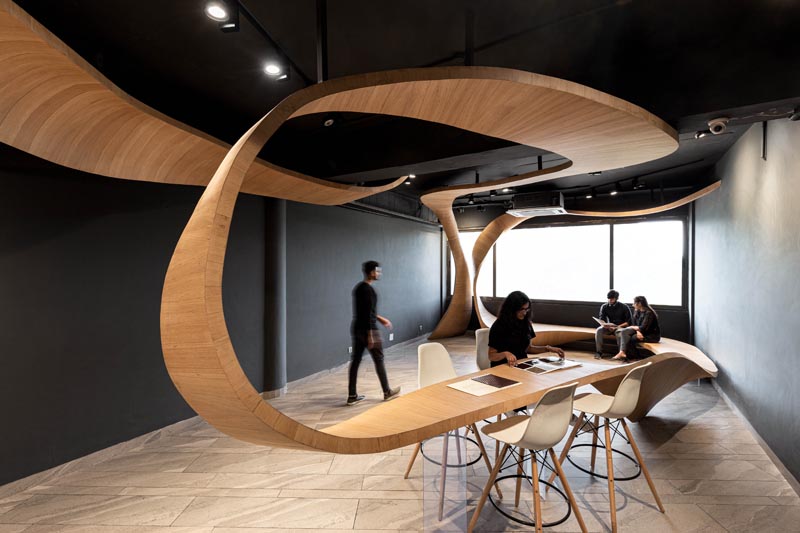 Studio Ardete has designed a ribbon-take care of sculptural picket installation for his or her shopper who sells veneers and plywood.
'Trees Rhyme' occupies the first ground of a retail store in India. The motive of the do became as soon as to entice customers to stroll thru the lengthy slim build of living.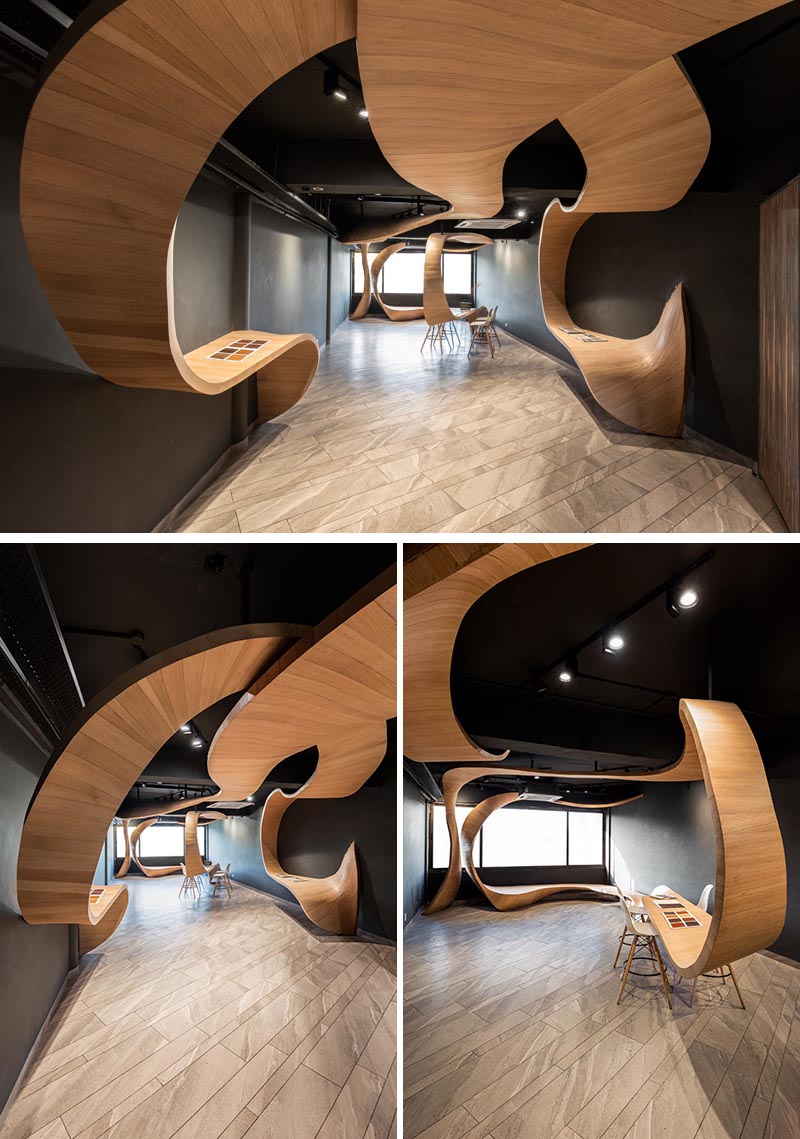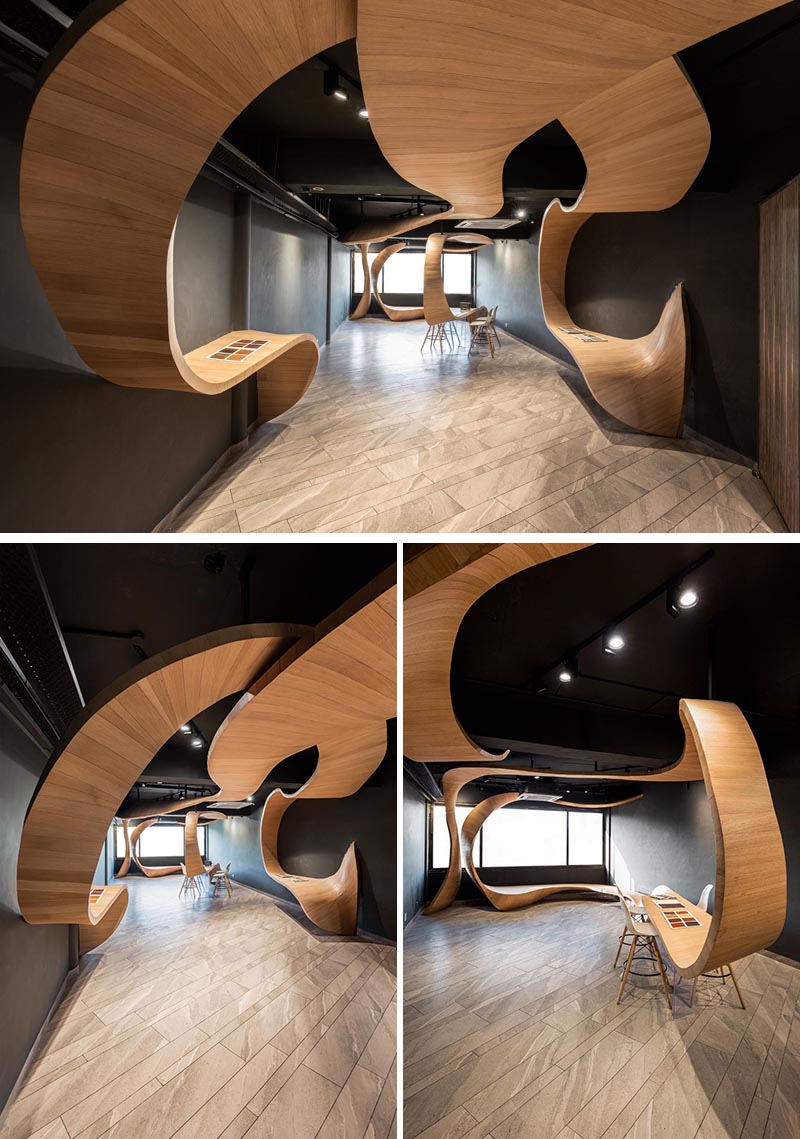 The sequence of picket ribbons twist and flip to derive the expose shelves, sitting areas, assembly tables, and other do facets every flowing from one build of living into the different.
To develop the pattern, the architects frail skilled carpenters and CNC milling, with the final result a thin, workable pores and skin of plywood that measures in at 61 linear toes, ranging in width from 9 inches to eight toes.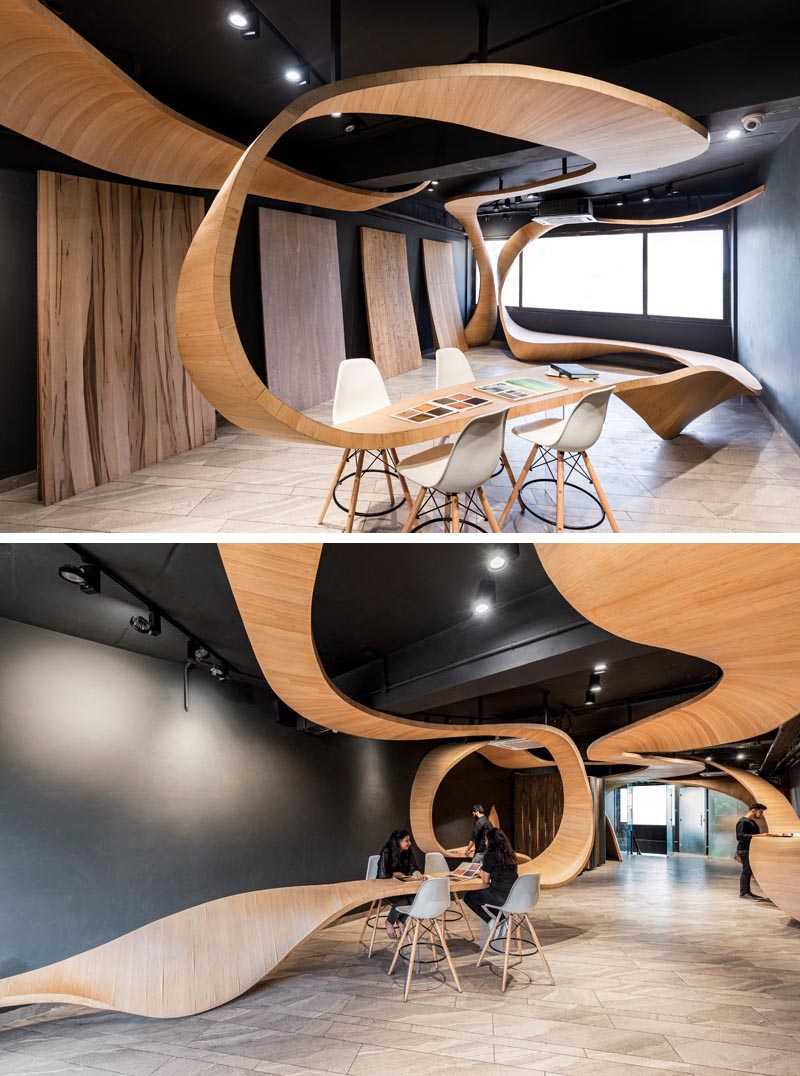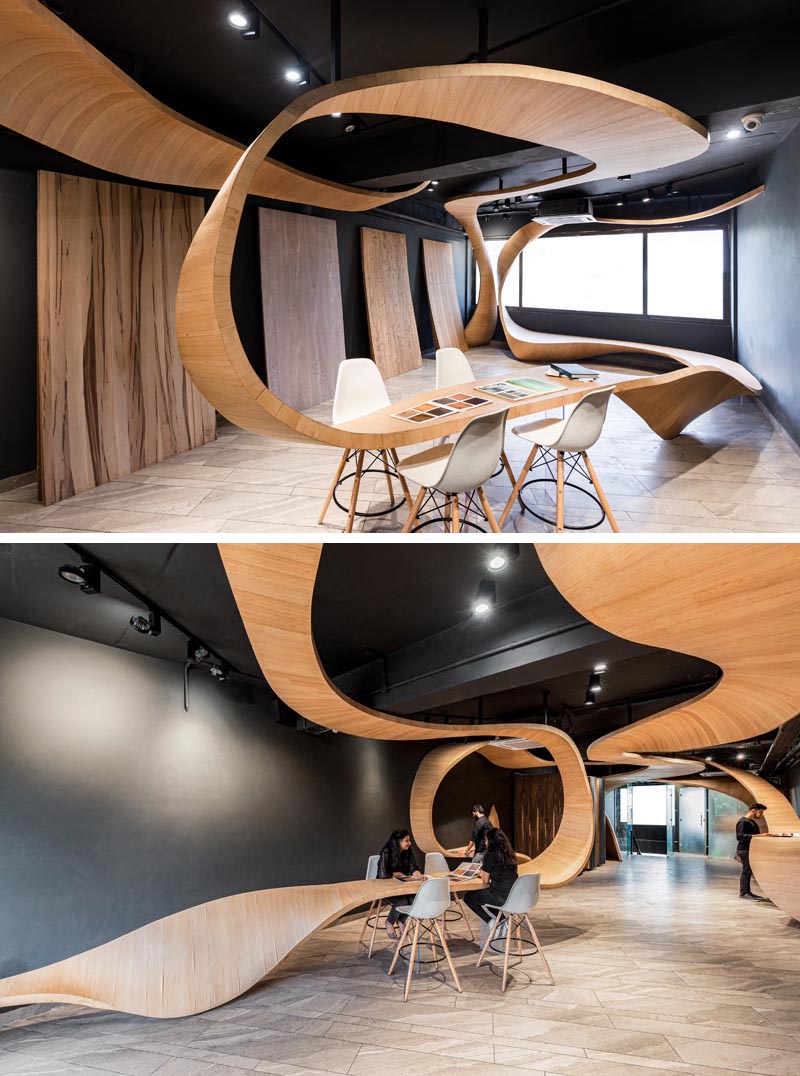 Photography by Ar.Purnesh Dev Nikhanj | Structure Firm: Studio Ardete | Lead Architects: Ar.Badrinath Kaleru and Ar.Prerna Kaleru | Invent Team: Badrinath Kaleru, Prerna Kaleru, Nisha Singh Sarao, Palak Puri