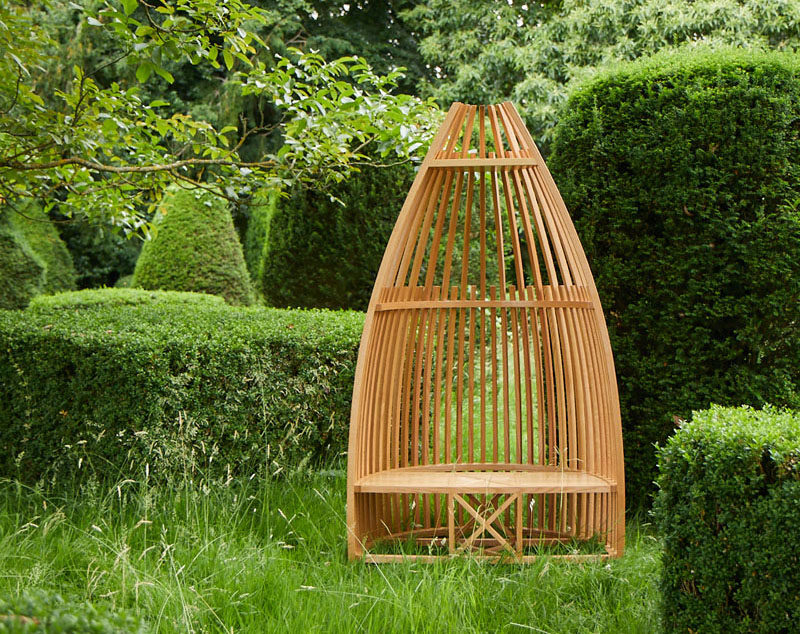 Pictures by Petr Krejci
Sir John Sorrell, Chairman of London Kind Festival, alongside with the American Hardwood Export Council (AHEC), invited leaders of London's cultural establishments to collaborate with a few of the world's most prolific designers to abolish a 'Legacy' portion of get – an object of non-public or professional relevance to them.
As portion of the Legacy challenge, Kwame Kwei-Armah CBE, Inventive Director of The Younger Vic, asked Tomoko Azumi of tna get studio, to abolish a sculptural seat for his garden that his grandson may possibly presumably well possibly be ready to the touch or sit down in prolonged after he used to be long previous.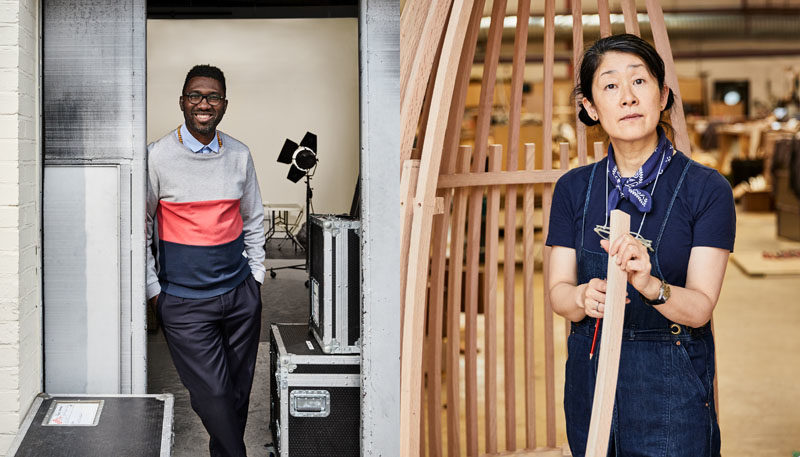 Pictures by Petr Krejci
---
When Tomoko Azumi first met Kwame, he didn't have a diagram realizing of the thing he wished, so they started by designing loads of diverse pieces.
They finally determined on a boat-fashioned garden seat, impressed by the journeys of Kwame's ancestors, with the reach of the seat representing the crystal construction of gold, identified as a face-centred cubic design, which has atoms at every nook of the cube and six atoms on every face.
---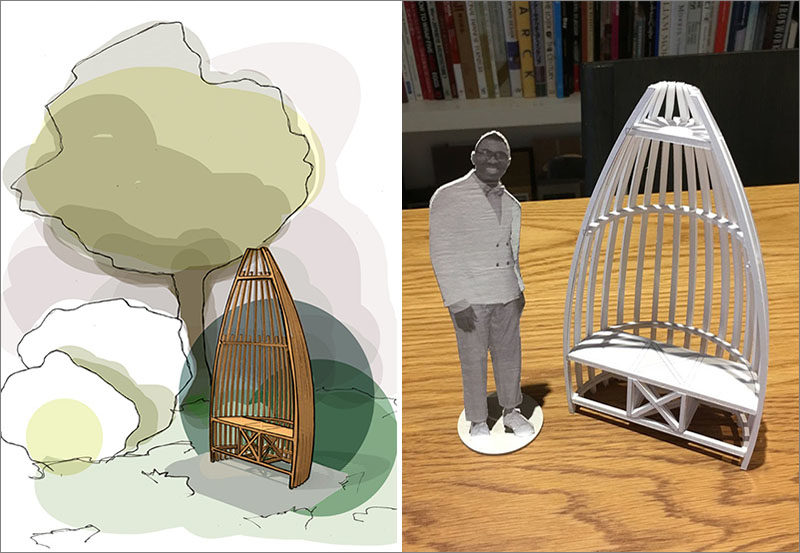 Pictures by Petr Krejci
---
With the support from the craftsmen at Benchmark, skinny slats of American red oak had been steam-crooked into form to abolish the boat construction, and an X used to be positioned within the center to rob the full substances Kwei-Armah desired.
---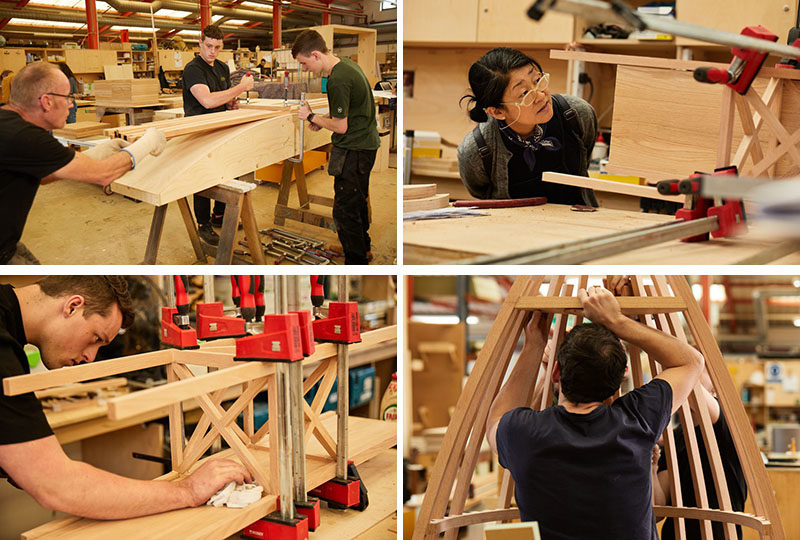 Pictures by Petr Krejci
---
By using diverse lengths of timber, Tomoko has lightened the reach at the head, that ensures privacy for the actual person sitting within the seat. A ship varnish used to be frail for the develop of the red oak.
---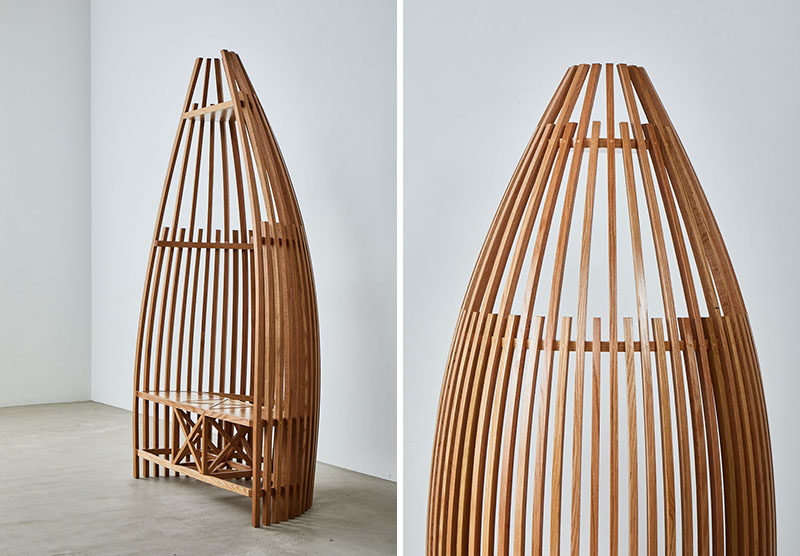 Pictures by Petr Krejci
---
The Legacy challenge will be on expose as portion of the London Kind Festival, and can also moreover be considered at the Victoria & Albert Museum till the 22nd of September 2019.
After the Legacy challenge, Au will be positioned in Kwame Kwei-Armah's garden in London for him and his grandson to ride.
---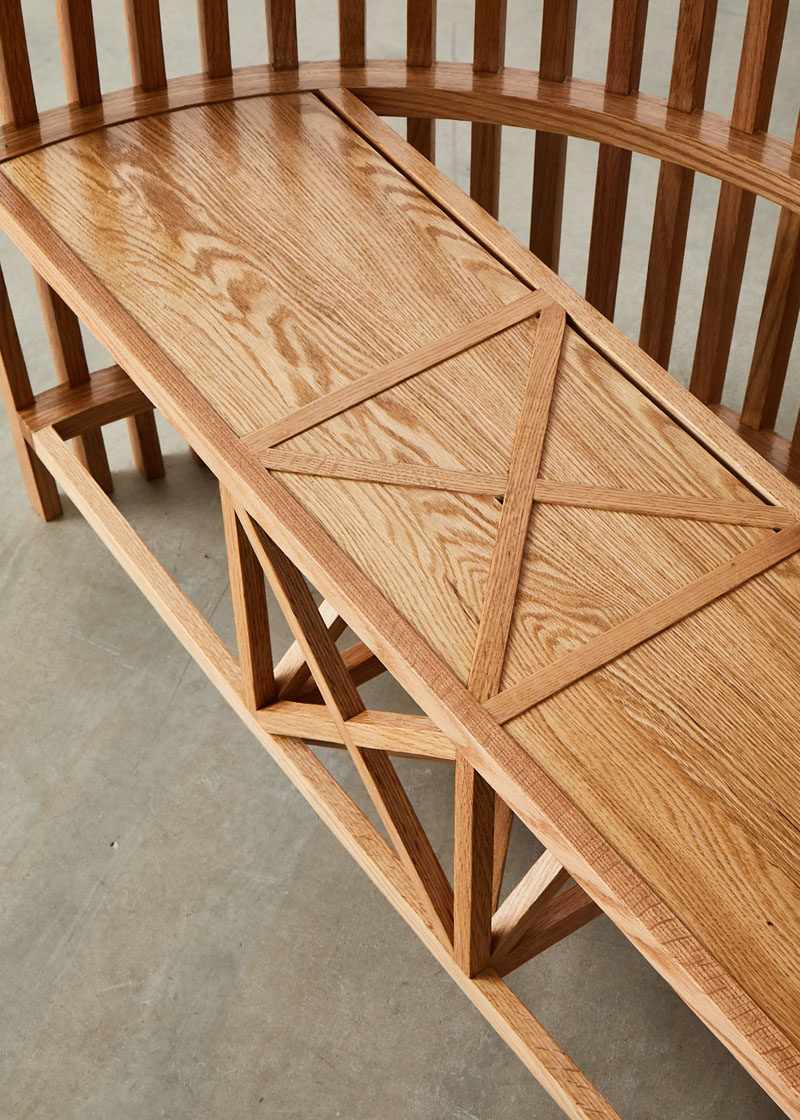 Pictures by Petr Krejci
---
Procure the contemporist on a conventional foundation email newsletter – be a part of here