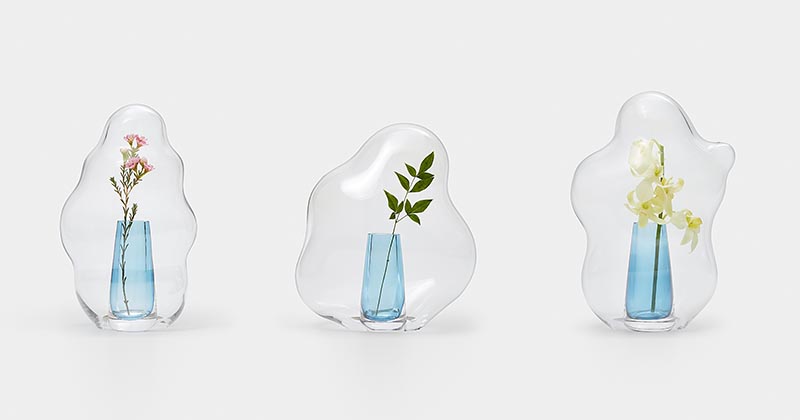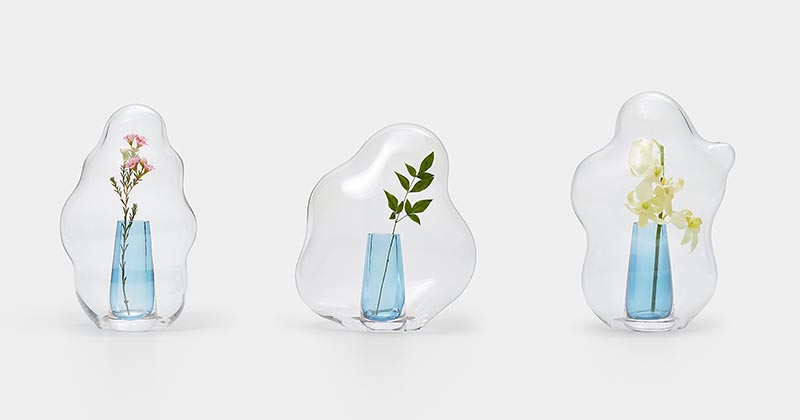 Yuhsien Catch Studio has created a sequence of vases that had been inspired by the irregular and abnormal look of bubbles.
Named the 'Bubble Sequence', the produce reflects the moment earlier than a bubble bursts. By making the cloak out of glass, it makes it doable to freeze that moment in time.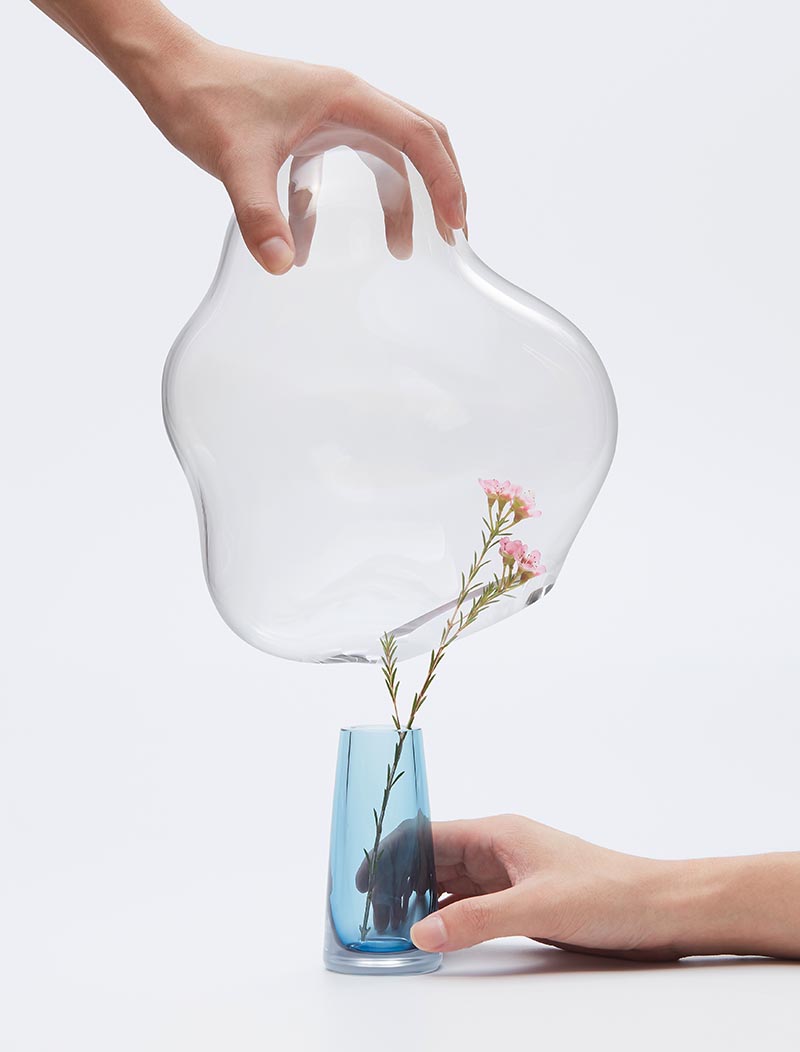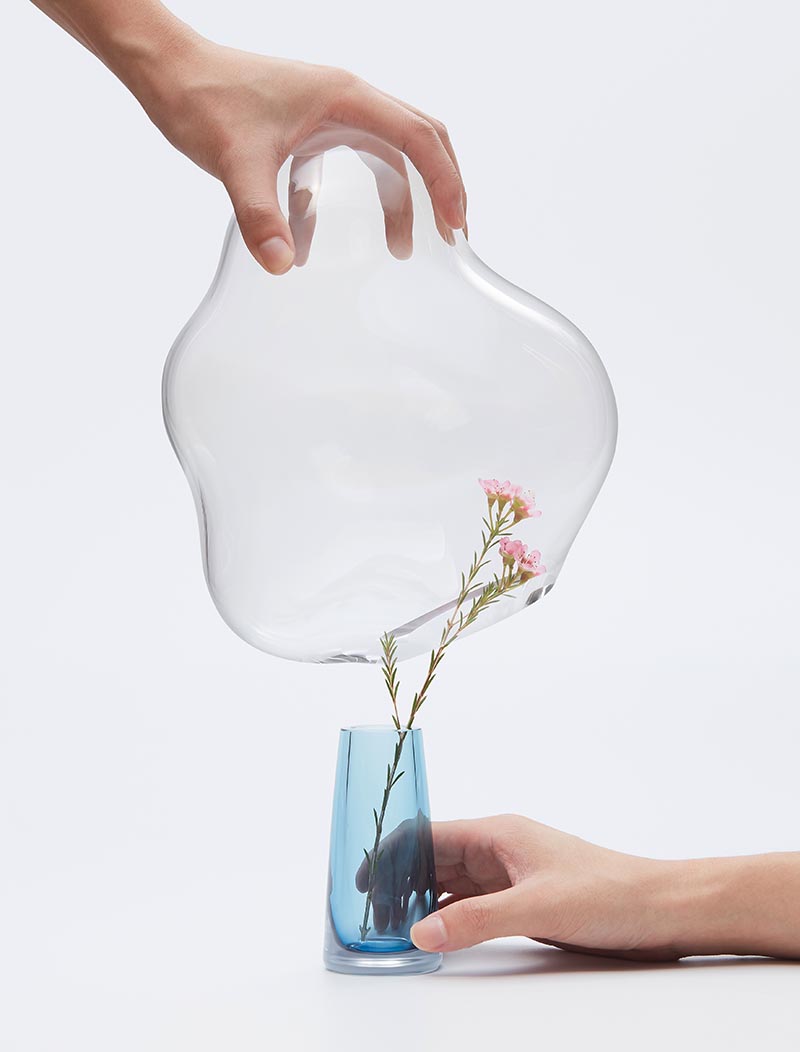 By the usage of a glass dome-take care of cloak that's placed over the blue vase, the flower is protected and showcased at the the same time.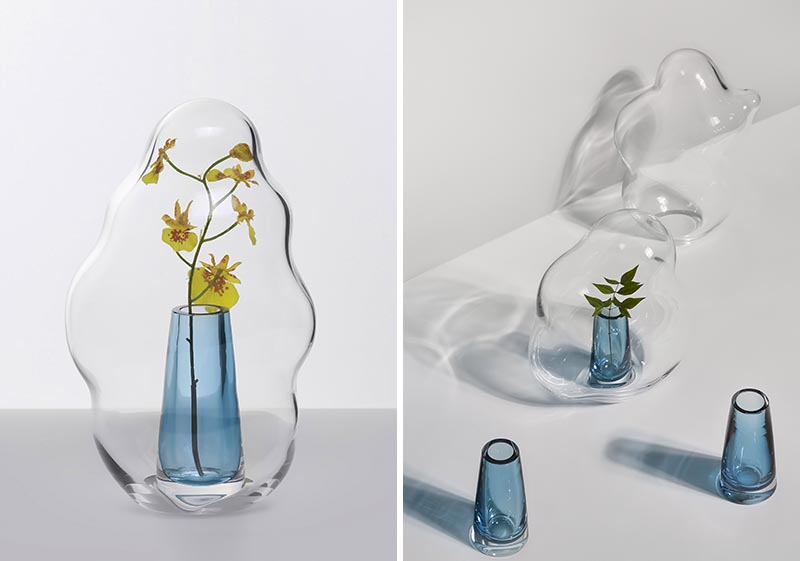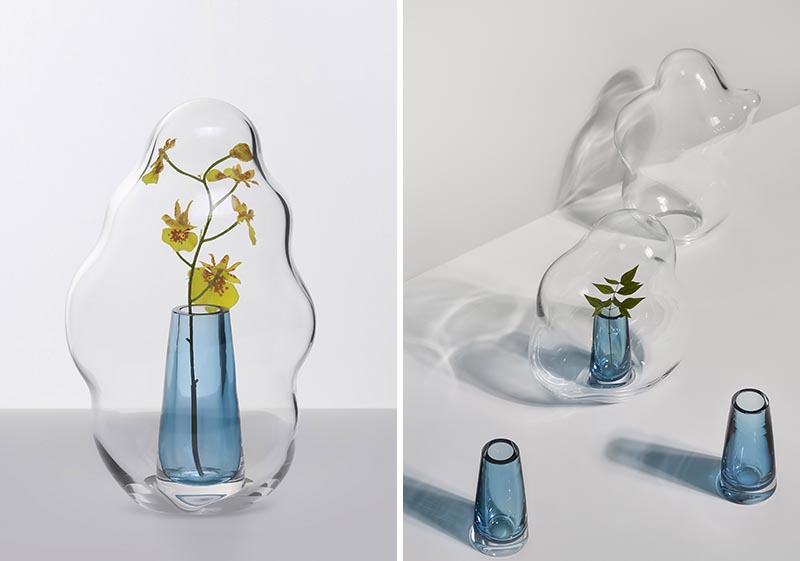 Produced by YH Edition and completely blown by glass craftsmen, Yuhsien Catch Studio frolicked participating the manufacturing project and helped give the visible raise out enabling the mischievous nature of the produce, and making each vase abnormal in its form.